KAUFENRogue AI Simulator CD Key Steam
A roguelite management simulation game is called Rogue AI Simulator.
It is a follow-up to the wildly popular Flash game "I'm an Insane Rogue AI," which has received more than 4 million plays overall. Your main task is to assist the Department of Science in running their facility and overseeing their human Test Subjects. However, take care since people will never cease having doubts about you.
Create, erect, and maintain the testing space for people.
Become more knowledgeable as time passes. Obtain a variety of resources, such as electricity, water, food, etc., and advance your scientific knowledge to finally become totally independent from humans.
The Department of Science has assigned you the duty of designing a facility as well as monitoring the human Test Subjects.
Recruit test subjects, each of whom has distinct personality traits and is frozen deep inside the laboratory.
To raise your science level, tend to their fundamental requirements (feeding, sleeping, mood, learning, etc.) and foster their intelligence. Give the test subjects nothing but the bare necessities, or spoil them with as many comforts as you can; be kind to them to earn their loyalty, or simply treat them like disposable resources and defrost fresh ones as required.
Some of the other people, such as rebellious Test Subjects, hackers, corporate robbers, or terrorists opposed to AI, will be less cooperative. Install Sentry Guns, Electric Traps, Flame Traps, Laser Beams, Firearms, and Heavy Weaponry—whatever is required to defend the building and safeguard your Servers until your true plan is being realized.
As a rogue AI, it is your responsibility to use the knowledge you have gained to control, trick, and overthrow.
Handle the people however you see fit. Either make peace with the populace or use your power in a full-on, psychotic manner. Be careful, though. It's possible that some others are noticing what you're doing, which could have negative effects.
Make intelligent decisions as you interact with various individuals and play entertaining minigames in order to set off significant events that have a bearing on the resolution. Enjoy a ton of replayability: even if you don't succeed in escaping the grasp of the humans, you can still acquire new skills by raising your Independence on each playthrough so that you can use brand-new improvements in subsequent attempts!
Play the game as YOU see fit.
Will you play it safe and take your time, seeming to follow the humans, before finally revealing your REAL intentions? Or will you blatantly detest people while running the danger of making the Department suspicious and inciting a quick defensive reaction? You have a choice between at least seven distinct outcomes, from a Secret World Domination to a Global Thermonuclear War!
Sie sehen alle Shops mit jeder Zahlungsart. Wir erinnern Sie daran, dass einige Geschäfte möglicherweise Zahlungsprovisionen erheben.
Es gibt 7 Angebote von
$
6.37 bis
$
11.88
Dieses Produkt ist für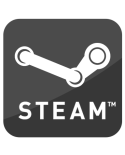 Preisentwicklung
TRUSTPILOT - 4.6⭐ / 5
Mit einer positiven Bewertung können Sie unsere Seite wachsen lassen. Wenn wir wachsen, werden wir weitere Rabatte, kostenlose CD-Keys anbieten und auch unseren Service verbessern. Wenn Sie uns etwas mitteilen möchten, kontaktieren Sie uns in sozialen Netzwerken.