KAUFENInkulinati CD Key Steam
A rabbit's rump may be deadlier than a dog's sword in the ink-based strategy game Inkulinati, which was inspired by medieval manuscripts.
Take part in Inkulinati duels that are full with humor and unexpected tactical complexity. Set off on an ever-changing quest, create your own bestiary, vanquish legendary medieval opponents, and gather rewards to unlock extraordinary abilities.
Grab your quill, master the Living Ink, and develop your own plan over and over again to earn the title of best Inkulinati ever!
ACTUAL MEDIEVAL MARGINALIA SERVES AS AN INSPIRATION FOR INKULINATI
After 700 years of development, these odd works of art may now be brought to life in a computer game and demonstrate that medieval people had their own "memes" and found the same absurdities amusing as we do today. There are sword-wielding bunnies, dogs carrying spears, trumpets stuck in bottoms, snails that devour people, and more. More than enough...
ATTACK LIKE AN INKULINATI
The Inkulinati are a mythological group that engages in combat on the pages of old books. With the Living Ink, they battle by creating Beasts. These animals are brought to life by this mystical material, and a titanic struggle follows. To gain an advantage over your opponent, move your Beasts across the battlefield, conduct actions on or with them, use obstacles tactically, and gather additional Living Ink to draw more Beasts.
DEATHLY (AND BIZAARRE) BEASTS IN MANY FORMATS TO UNLOCK
In addition, there are heavy but lethal snails that devour units alive, donkeys blowing trumpets with their bottoms, bishop cats putting heretics to death with prayers, and more. Many times over. Each of them is ready for your order and has a unique set of talents.
UNIQUE, BATTLE TIDE-CHANGING ACTIVITIES DONE BY THE INKULINATI
Not just your Beasts are capable of wreaking destruction and harm. Use your fists to bash your opponent's soldiers, draw objects to create barriers, shift your units with a finger swipe, or explode your troops to produce absolute havoc. Just keep in mind that your adversary has the same option.
CHANGE YOUR STRATEGY TO FIT EVERY BATTLE
Each of the Inkulinati has a unique army made up of several Beasts, each of which has a unique set of skills, advantages, and disadvantages. However, other factors than armies might also affect the outcome of a certain combat. Each Battlefield is a distinct environment with its own unique threats that you should be on the lookout for and chances that you may take advantage of. To defeat the enemy Inkulinati army on each individual Battlefield, you'll need to apply your cunning and adjust your tactics.
A CAMPAIGN WITH JUST ONE PLAYER
Discover Inkulinati's mysteries and secrets while overcoming opponents like Death, Dante Alighieri, and more. Start your adventure by venturing out into the world! Fight against the most powerful Inkulinati masters in the realm, tame the wild Beasts, assemble your ultimate army, attempt to rescue your Master from the jaws of death, and, most importantly, complete your epic mission with the largest celebration ever witnessed in the middle ages! Howza!!!
BEGIN TO DEVELOP YOUR OWN CHARACTER
You will have the opportunity to design your own Tiny-Inkulinati, just like any aspirant Inkulinati Master. You will discover the esoteric methods for creating new Beasts and Inkulinati Hand Actions along your quest, enabling you to decide how your army will be put together. You may project the image of a valiant knight who faces his enemies head-on and lacks fear. Or maybe you want to play a little more subtly? If so, you can adopt the persona of a nun who, through the power of prayer, can frighten her adversaries and heal her own slaves. All of those fashions and more are just waiting for you to discover and adopt. Show your personality!
EACH BATTLE HAS A UNIQUE STORY
A procedurally produced text explains the dramatic (or humorous) events in full just above the battlefield to commemorate every conflict in history books for all future generations to see.
BATTLE LOCAL PVP
You can relive the glory days of hot-seat mode with Inkulinati.
Sie sehen alle Shops mit jeder Zahlungsart. Wir erinnern Sie daran, dass einige Geschäfte möglicherweise Zahlungsprovisionen erheben.
Es gibt 9 Angebote von
$
16.32 bis
$
26.94
Dieses Produkt ist für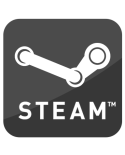 Preisentwicklung
TRUSTPILOT - 4.6⭐ / 5
Mit einer positiven Bewertung können Sie unsere Seite wachsen lassen. Wenn wir wachsen, werden wir weitere Rabatte, kostenlose CD-Keys anbieten und auch unseren Service verbessern. Wenn Sie uns etwas mitteilen möchten, kontaktieren Sie uns in sozialen Netzwerken.