KAUFENGatewalkers CD Key Steam
A distinctive blend of cooperation, survival, and role-playing games, Gatewalkers is. As a Gatewalker, you traverse other worlds in an effort to preserve your own. Explore aggressive inhabitants, procedurally created planets, and other difficulties like as drought, toxic air, and other issues.
Characteristics: TEAM CO-OP
You can pass through the Gate and discover the worlds that are on the other side if you are a Gatewalker, one of the select few. In this team-based survival game, join forces with up to 3 other players. Battle terrible creatures, endure harsh weather, abide by the Guild's directives, and most importantly, maintain your life!
ASSURANCE OF THE WORLD
Discover the randomly produced worlds with their distinctive flora, fauna, and geographical features. Find fresh supplies for crafting and resources. Deal with a variety of environmental risks, including toxic or unbreathable air, scary darkness, piercing cold, and more. Every sort of world presents a different survival mechanic that makes you adapt. It might be tough to find food, water, or wood to make a fire. Because no one is really sure what is on the other side of the Gate, carefully consider what to bring with you on the journey.
TEAM SUCCESS
It's quite difficult to survive alone in a foreign environment. However, you at least have a shot when you have comrades by your side. Share the tasks: build a tent so that your friends can sleep, light a fire so that they can warm up, and warn them about any risks that may be present at night. Working along with your team is essential for survival.
BASED ON SKILL COMBAT
skill-based, isometric combat without auto aiming. Your skills could be inaccurate, but you can avoid opponent strikes! Victory depends on effective teamwork, strategic skill use, appropriate timing, and good positioning throughout fight.
CRAFTING
Select a project to create. Identify the right recipe. Raid many worlds to collect the necessary materials. Find or create a station for crafting. Build the item and then use it.
What you wear defines you.
No pre-established character classes exist. Try experimenting with various builds because every item provides you a different set of talents. Bring thick armor and a healing staff to help your front-line friends by tanking and healing them. Bear in mind that you are what you wear!
GENERATED PROCESSIONAL WORLDS
You will enter a different, procedurally generated planet each time you pass the Gate. This presents you with a ton of chances, presents you with ongoing difficulties, and compels you to change as circumstances do in order to succeed. Because you never know what is around the corner, always be vigilant, adjust your approach, make quick judgments, and accept the consequences.
Sie sehen alle Shops mit jeder Zahlungsart. Wir erinnern Sie daran, dass einige Geschäfte möglicherweise Zahlungsprovisionen erheben.
Es gibt 1 Angebote von
$
212.93 bis
$
212.93
Speichern
Plattform
Preis
Kaufen
Dieses Produkt ist für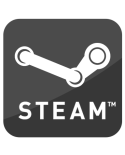 Preisentwicklung
TRUSTPILOT - 4.6⭐ / 5
Mit einer positiven Bewertung können Sie unsere Seite wachsen lassen. Wenn wir wachsen, werden wir weitere Rabatte, kostenlose CD-Keys anbieten und auch unseren Service verbessern. Wenn Sie uns etwas mitteilen möchten, kontaktieren Sie uns in sozialen Netzwerken.