KAUFENEscape Simulator: Steampunk (DLC) CD Key Steam
Solve four new puzzles on the lovely Valor airship, a steampunk creation. You are awakened by an explosion on the lower decks. Can you repair the ship in time to make a getaway?
The crew housing
This journey begins in your quarters, which are at the opposite end of the airship. Sadly, the doors to the main room are jammed, but perhaps there is another exit.
The Power Plant
The only route to the airship's top is on fire! Fix the old steam engine, put out the fire, and continue your escape.
Garden House
You finally notice the dawn! The greenhouse is a mystery but stunning structure that may be found on the ship's upper deck.
Its Helm Room
The helm room is the last stop and your only chance to save the ship. Can you figure it out so you can finally take back control of the ship?
Is it possible for me to play both by myself and with my friends?
Yes, you can play alone or with others online (with friends who own the DLC). Although it can be played with more people, the DLC works best with 2-4 players.
How much DLC is there?
Compared to the main game's rooms, the airship's chambers are significantly larger. Consequently, it will take about three hours to solve them all.
Why pay for DLC?
Since the game's release eight months ago, we've worked arduously on upgrades and improvements, and seven free rooms have been made available. We'll be able to achieve it in the future with the aid of this purchased DLC.
We are now working on two free levels, and we'll be releasing "Room Editor 2.0 Update" the following month.
Sie sehen alle Shops mit jeder Zahlungsart. Wir erinnern Sie daran, dass einige Geschäfte möglicherweise Zahlungsprovisionen erheben.
Es gibt 11 Angebote von
$
4.05 bis
$
6.76
Dieses Produkt ist für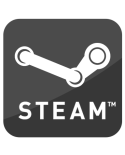 Preisentwicklung
TRUSTPILOT - 4.6⭐ / 5
Mit einer positiven Bewertung können Sie unsere Seite wachsen lassen. Wenn wir wachsen, werden wir weitere Rabatte, kostenlose CD-Keys anbieten und auch unseren Service verbessern. Wenn Sie uns etwas mitteilen möchten, kontaktieren Sie uns in sozialen Netzwerken.