Dying Light 2 (Xbox One)
The gameplay of Dying Light 2 is similar to Dying Light. Players will have choices to make during the story, such as fixing the water supply for normal citizens. However, every action will have consequences. Parkour returns and functions similarly to the original game. Unlike the original game, however, zombies are swept away to the fringes during the day, but are brought into the forefront at night.

Es gibt 1 Angebote von 56.96
€
bis 56.96
€
Speichern
Lieferzeit
Preis

Kaufen
Dieses Produkt ist für
Neueste Artikel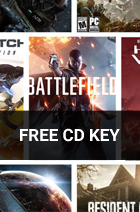 Gewinnen Sie KOSTENLOSE CD-Key mit SmartCDKeys.com
SmartCDKeys gibt kostenlose CD-Keys für alle!