KAUFENCRISIS CORE –FINAL FANTASY VII– REUNION - Deluxe Edition (Turkey) (Xbox ONE / Series X|S) CD Key XBOX LIVE
SOLDIER Materia Set
Makes three materia: Dark Fire, Dark Thunder, and Dark Blizzard available early in the game. These materia allow the use of attack spells that inflict "Poison" and "Silence" status ailments in addition to their respective elemental damage.
CRISIS CORE –FINAL FANTASY VII– REUNION-DIGITAL DELUXE EDITION
In addition to the game, you will also receive premium content such as a mini soundtrack showcasing the game's powerful music, and an art book filled with gorgeous illustrations. Immerse yourself in the rich universe of CRISIS CORE –FINAL FANTASY VII– REUNION!
"CRISIS CORE –FINAL FANTASY VII– REUNION" game
Original mini soundtrack "CRISIS CORE –FINAL FANTASY VII– REUNION MINI SOUNDTRACK"
Original art book "HEROES Past and Present The Art of CRISIS CORE –FINAL FANTASY VII–"
CRISIS CORE –FINAL FANTASY VII– REUNION is the HD remaster version of the smash hit prequel to FINAL FANTASY VII.
In addition to all graphics being remastered in HD, fully voiced dialogue and new soundtrack arrangements make for a dynamic new retelling of a beloved classic.
CRISIS CORE –FINAL FANTASY VII– REUNION follows the story of Zack Fair, a young warrior admired by the boy destined to save the world, trusted by men renowned as heroes of legend, and loved by the girl who holds the fate of the planet in her hands. The tale of Zack's dreams and honor—the legacy that connects him to Cloud—is revealed in full in this grand saga that has broken the limits of an HD remaster.
New Features
All graphics fully remastered in HD, bringing the game to the latest console generation- Renewed 3D models, including characters and backgrounds, enriching the visual experience
Improved battle system providing a vastly smoother gameplay experience
Fully voiced dialogue in both English and Japanese
A newly arranged soundtrack from the original composer, Takeharu Ishimoto
Sie sehen alle Shops mit jeder Zahlungsart. Wir erinnern Sie daran, dass einige Geschäfte möglicherweise Zahlungsprovisionen erheben.
Es gibt 2 Angebote von
$
40.02 bis
$
61.08
Dieses Produkt ist für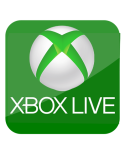 Preisentwicklung
TRUSTPILOT - 4.6⭐ / 5
Mit einer positiven Bewertung können Sie unsere Seite wachsen lassen. Wenn wir wachsen, werden wir weitere Rabatte, kostenlose CD-Keys anbieten und auch unseren Service verbessern. Wenn Sie uns etwas mitteilen möchten, kontaktieren Sie uns in sozialen Netzwerken.