KØBEWorld of Warcraft: Dragonflight - Epic Edition (North America) CD Key BATTLENET
Includes:
World of Warcraft: Dragonflight
All new race & class, the Dracthyr Evoker
Dragonflight-Level Character Boost (Level 60)
Tangled Dreamweaver Flying Mount
Murkastrasza Pet
Timewalker's Hearthstone Effect
Diadem of the Spell-Keeper Head-slot Transmog
Wings of Awakening Back-slot Transmog in 5 Color Variants
30 Days of Game Time
TAKE WING TO A NEW BEGINNING
Join forces with the dragonflights of Azeroth as they return to the Dragon Isles, a lost realm of magic and wonder. There await the dracthyr evokers, an all-new playable race and class of humanoid dragonkin who stand ready to join the ranks of the Horde and Alliance.
Features
Unleash the Power of the Dracthyr Evoker
Become a Dracthyr Evoker, an ancient race of winged humanoid dragonkin recently awoken on the Dragon Isles. Dracthyr Evokers are BOTH a new playable race AND a new playable class, which can specialize into Preservation (healer) or Devastation (ranged magic damage).
Explore the Mythical Dragon Isles
The Dragon Isles have remained hidden for 10,000 years since the time of the Great Sundering. Now, their forgotten shores reawaken with primal energy, beckoning brave explorers from the Horde and Alliance.
Rise to new heights of power as you progress to level 70 with potent new abilities, all supported by the return of newly revamped talent trees.
Du ser alle butikker med enhver betalingsmetode. Vi minder dig om, at nogle butikker muligvis opkræver betalingskomissioner.
Der er 1 tilbud fra 282.64
Dkr.
til 297.51
Dkr.
Butik
Platform
Pris

Køb nu
Dette produkt er til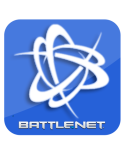 Prishistorie
TRUSTPILOT - 4.6⭐ / 5
Med en positiv anmeldelse kan du få vores side til at vokse. Hvis vi vokser, vil vi tilbyde flere rabatter, gratis CD-Key, og vi vil også forbedre vores service. Hvis du vil fortælle os noget, så kontakt os på sociale netværk.