KØBEVapormaze CD Key Steam
vapormaze is a roguelite first-person shooter in a vaporwave maze.
You are trapped in a maze of lies. To escape, you must find the truth. Shoot robots, jump spikes, buy guns, get upgrades, throw bombs and explode the system. Can you escape?
The game takes you through mazes filled with dangerous robots and obstacles. In each maze level, Helios will share his knowledge and ideas. Maybe you can reflect about them and find a meaning while wandering the corridors. Maybe not.
Death is permanent, but some progression is saved between runs.
Average session is between 20 minutes and 1 hour.
Features:
Physics:
Most objects are physically simulated. Your bullets have weight and can ricochet around. Getting punched by a heavy enemy will push you away, jumping into a wall will bounce you back. Enemies can also be punched out of your way.
Roguelite:
If you die, you lose your weapon, items and go back to the first maze. However, diamonds are forever, the upgrades bought at the diamond shop are permanent.
Seven Procedurally Generated Mazes:
As you get deeper and deeper on the Vapormaze, the mazes become harder and more complex. New mazes are generated every playthrough.
Weapons:
A bunch of different weapons to suit different playstyles.
Punch Gun:
Your own personal PunchGun™ that punches almost anything and allows you to throw stuff and enemies out of the way.
Bad Robots:
Face bad robots that will try to kill you. Different bot types behave differently and try to attack you in different ways.
Vending Machines:
You'll find them around the maze. Buy the items you need to survive like ammo, health kits, new weapons and skill upgrades.
Upgrades:
You can buy a plethora of different upgrades to increase your powers. All upgrades work simultaneously and stack with each other. e.g. if you got Multiply Bombs and Bomb Bullets, you're gonna throw multiple bombs and each of them will explode into bullets.
Awesome Soundtrack:
Some of the finest vaporwave music, crafted by Windows96.
Helios Himself:
Not really, it is just a statue. He says interesting things though.
Du ser alle butikker med enhver betalingsmetode. Vi minder dig om, at nogle butikker muligvis opkræver betalingskomissioner.
Der er 9 tilbud fra 23.74
Dkr.
til 96.61
Dkr.
Dette produkt er til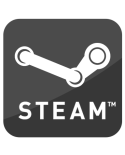 Prishistorie
RANGER OS OG VIND ET SPIL!
En vinder pr. måned af et produkt fra vores websted på maksimalt 25 EURO. Vinder udnævnes på sociale netværk de første dage i måneden.
Seneste artikler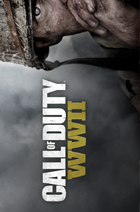 Hvor skal du købe CoD: WW 2 CD Key
Køb billig CD-Key til CoD: WW 2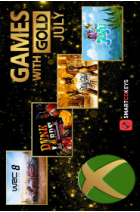 Nyt gratis Games with Gold til juli 2020 annonceret!
Gratis Games with Gold juli 2020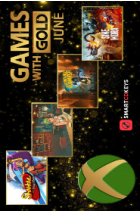 Nyt gratis Games with Gold til juni 2020 annonceret!
Gratis Games with Gold juni 2020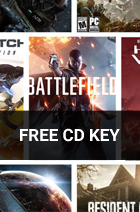 Vind GRATIS CD Keys med SmartCDKeys.com
SmartCDKeys giver gratis CD Keys til alle!
Sammenlign og find billige STEAM CD Key priser
SmartCDKeys har de billigste priser..