KØBETotal War: Three Kingdoms CD Key Steam
Total War: THREE KINGDOMS is the first in the multi award-winning strategy series to recreate epic conflict across ancient China. Combining a gripping turn-based campaign game of empire-building, statecraft and conquest with stunning real-time battles, Total War: THREE KINGDOMS redefines the series in an age of heroes and legends.
China in 190CE

Welcome to a new era of legendary conquest.

This beautiful but fractured land calls out for a new emperor and a new way of life. Unite China under your rule, forge the next great dynasty, and build a legacy that will last through the ages.

Choose from a cast of 11 legendary Warlords and conquer the realm. Recruit heroic characters to aide your cause and dominate your enemies on military, technological, political, and economic fronts.

Will you build powerful friendships, form brotherly alliances, and earn the respect of your many foes? Or would you rather commit acts of treachery, inflict heart-wrenching betrayals, and become a master of grand political intrigue?

Your legend is yet to be written, but one thing is certain: glorious conquest awaits.

ANCIENT CHINA RECREATED
Discover Three Kingdoms China, a land of breath-taking natural beauty. Battle across lush subtropics, arid deserts and snow-capped mountains. Marvel at legendary landmarks like the Great Wall of China and the Yangtze River. Explore the length and breadth of ancient China as you restore harmony to its embattled landscape.

CHINA'S GREATEST LEGENDS
Forge a new empire as one of 11 legendary Warlords drawn from China's celebrated historical epic, the Romance of the Three Kingdoms. Peerless commanders, powerful warriors and eminent statesmen, these characters each have a unique playstyle and objectives. Recruit an epic supporting cast of heroes to command your armies, govern your provinces and strengthen your growing empire. Characters are the beating heart of the game, and China's very future will be shaped by its champions.

GUANXI SYSTEM
Modelled on Guanxi, the Chinese concept of dynamic inter-relationships, Total War: THREE KINGDOMS takes a paradigm-shifting approach to character agency, with iconic, larger-than-life heroes and their relationships defining the future of ancient China. Each of these characters is brought to life with their own unique personality, motivations, and likes/dislikes. They also form their own deep relationships with each other, both positive and negative, that shape how your story plays out.

ARTISTIC PURITY
With stunning visuals and flamboyant Wushu combat, THREE KINGDOMS is the art of war. With beautiful UI, vibrant vistas and authentic Chinese-inspired artwork, this reimagining of ancient China is a visual feast.

REAL-TIME & TURN-BASED HARMONY
The turn-based campaign and real-time battles of Total War: THREE KINGDOMS are more interconnected than ever before. Actions in battle now have much greater consequences, affecting your Heroes' relationship towards you, as well as the friendships and rivalries they develop with other characters. In a world where powerful allies are one of the keys to success, this adds a brand-new element to how victory is achieved.

Du ser alle butikker med enhver betalingsmetode. Vi minder dig om, at nogle butikker muligvis opkræver betalingskomissioner.
Der er 5 tilbud fra 103.23
Dkr.
til 267.67
Dkr.
Dette produkt er til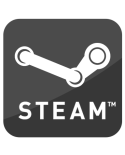 Prishistorie
RANGER OS OG VIND ET SPIL!
En vinder pr. måned af et produkt fra vores websted på maksimalt 25 EURO. Vinder udnævnes på sociale netværk de første dage i måneden.
Seneste artikler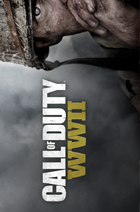 Hvor skal du købe CoD: WW 2 CD Key
Køb billig CD-Key til CoD: WW 2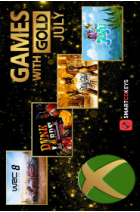 Nyt gratis Games with Gold til juli 2020 annonceret!
Gratis Games with Gold juli 2020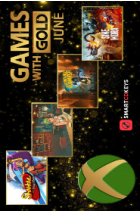 Nyt gratis Games with Gold til juni 2020 annonceret!
Gratis Games with Gold juni 2020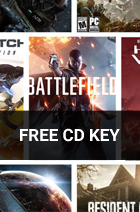 Vind GRATIS CD Keys med SmartCDKeys.com
SmartCDKeys giver gratis CD Keys til alle!
Sammenlign og find billige STEAM CD Key priser
SmartCDKeys har de billigste priser..