KØBESystem Shock (Xbox Series X|S) CD Key XBOX LIVE
The ground-breaking original System Shock from 1994 has been faithfully recreated, combining classic gameplay with brand-new HD graphics, improved controls, a redesigned user interface, and brand-new sounds and music. It even has the original voice actor for SHODAN, one of gaming's most recognizable villains. Watch as one of the best and most impactful video games ever is born again.
She is aware of herself and you.
SHODAN, please. After seizing control of Citadel Station and transforming the crew into a cyborg and mutant army, the mad AI now intends to do the same to Earth. A space station gone to hell must be navigated through via exploration and combat. Avert the downfall of humanity by stopping SHODAN.
HER DISAPPEARANCE IS OUR SALVATION
FEATURES
Engage in a life-or-death struggle in outer space
Engage the troops of a renegade AI that has gone insane.
Develop your abilities and change to face your adversaries.
Explore a non-linear narrative that develops at your own speed.
Break into cyberspace to breach the system and create other pathways
Cutting-edge art incorporates futuristic vintage design with contemporary technologies.
Take part completely by shooting, fighting, climbing, leaping, and thinking your way around Citadel Station.
Dette produkt er til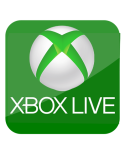 Prishistorie
TRUSTPILOT - 4.6⭐ / 5
Med en positiv anmeldelse kan du få vores side til at vokse. Hvis vi vokser, vil vi tilbyde flere rabatter, gratis CD-Key, og vi vil også forbedre vores service. Hvis du vil fortælle os noget, så kontakt os på sociale netværk.