KØBEStarsand CD Key Steam
Starsand is a desert survival game set on a planet that looks incredibly similar to Earth... but it's not. A huge, open-world full of danger that holds an ancient secret only you can uncover!
Find shade, find water, find life. Use your energy wisely, avoid too much effort in the heat, keep warm in the coldest nights. You must keep your wits to survive.
Starsand is THE desert survival game. Dangers, mysteries, and puzzles await you! Find out what exactly happened, where you are and what connects you to the history of an extinct civilization. Will you manage to survive in the inhospitable environment, find answers and find your way back to your old life?
Hunt for food, make weapons, build a shelter. Secure your shelter - the dunes are teeming with scary creatures.
Find your way in the vast and lonely desert, orient yourself in sandstorms and mark your path. Thirst and heat become an invincible enemy during the day - cold endangers you during the night. Learn to live with adversity, see the beauty that the world holds, and learn from the animals and nature!
In this desert you are both a hunter and prey. Insect-like predators come out of their dark nests, always looking for food. Protect yourself with fire, blow up enemies with explosive coconut grenades, secure your base and do whatever it takes to survive.
Features:
Large open game world in an exciting desert setting with an area of over 64 km².
The lovingly designed world, far away from civilization, holds many impressive monuments, artifacts, and creatures of the past, as well as modern times.
Survival action par excellence! Weather and desert capers as well as terrestrial and extra-terrestrial enemies awaken the pure survival instinct!
Gather, build, secure - for protection against heat, cold, and the unknown enemy.
Dynamic weather and day/night changes demand good planning, wise action, and a large portion of courage, especially in the desert.
A mystical, thrilling story and the solving of numerous puzzles answer many open questions during the exciting journey into the unknown.
Du ser alle butikker med enhver betalingsmetode. Vi minder dig om, at nogle butikker muligvis opkræver betalingskomissioner.
Der er 3 tilbud fra 92.93
Dkr.
til 97.40
Dkr.
Dette produkt er til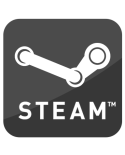 Prishistorie
RANGER OS OG VIND ET SPIL!
En vinder pr. måned af et produkt fra vores websted på maksimalt 25 EURO. Vinder udnævnes på sociale netværk de første dage i måneden.
Seneste artikler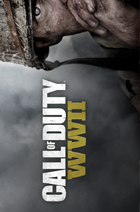 Hvor skal du købe CoD: WW 2 CD Key
Køb billig CD-Key til CoD: WW 2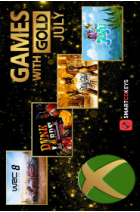 Nyt gratis Games with Gold til juli 2020 annonceret!
Gratis Games with Gold juli 2020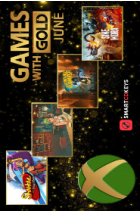 Nyt gratis Games with Gold til juni 2020 annonceret!
Gratis Games with Gold juni 2020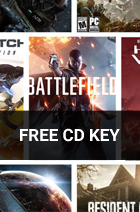 Vind GRATIS CD Keys med SmartCDKeys.com
SmartCDKeys giver gratis CD Keys til alle!
Sammenlign og find billige STEAM CD Key priser
SmartCDKeys har de billigste priser..