KØBESpirit Island CD Key Steam
In the most distant reaches of the world, magic still exists, embodied by spirits of the land, of the sky, and of every natural thing. As the great powers of Europe stretch their colonial empires further and further, they will inevitably lay claim to a place where spirits still hold power - and when they do, the land itself will fight back alongside the islanders who live there.
Spirit Island is a cooperative settler-destruction strategy game designed by R. Eric Reuss and set in an alternate-history world around A.D. 1700. Players become different Spirits of the land, each with their own unique elemental powers, forced to defend their island home from colonizing Invaders spreading blight and destruction. Your Spirits work with the native Dahan to increase your power and drive the invading colonists from your island in this strategic area-control game.
In Spirit Island, players choose between 1-4 Spirits to control. The number of Spirits determines the size of the island:
Spirit Island includes all of the content from the award-winning tabletop game:
8 different Spirits, each with 4 Power cards unique to that Spirit
36 Minor Power cards that enhance the abilities of your Spirits
22 Major Power cards with more powerful effects to devastate the Invaders
A modular island, made up of 4 balanced island boards, for a variety of layouts
Thematic island boards that reflect the canonical island and provide a new challenge
3 multi-tier Adversaries (specific Invaders) for play variety and fine-tuned challenge: Brandenburg-Prussia, England, and Sweden
4 optional Scenarios for even more play variety
15 Invader cards driving a distinctive Invader expansion system
2 Blight cards with challenging effects as the Invaders blight the Island
15 Fear cards with beneficial effects, earned as you terrify the Invaders
Every rule & interaction in the game has been carefully adapted and thoroughly tested by expert Spirit Island players, as well as the designer himself. If you're wondering how a certain situation works in Spirit Island, this game is the ultimate rules lawyer!
Features:
Original dynamic music composed by Jean-Marc Giffin brings Spirit Island to life. Each Spirit has unique musical elements that wax and wane as the game progresses.
3D Textured maps bring a realistic look and isometric perspective to the Island.
3D Classic maps present the Island the way it looks on the tabletop.
2D Classic maps provide a simplified top-down option for all you number crunchers out there.
Over 78,000 different potential game configurations to choose from.
Play a solo game with 1 to 4 Spirits, pass & play with your friends, or play with friends using Steam Remote Play Together.
Du ser alle butikker med enhver betalingsmetode. Vi minder dig om, at nogle butikker muligvis opkræver betalingskomissioner.
Der er 3 tilbud fra 107.17
Dkr.
til 253.73
Dkr.
Dette produkt er til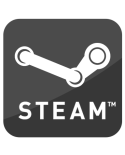 Prishistorie
TRUSTPILOT - 4.6⭐ / 5
Med en positiv anmeldelse kan du få vores side til at vokse. Hvis vi vokser, vil vi tilbyde flere rabatter, gratis CD-Key, og vi vil også forbedre vores service. Hvis du vil fortælle os noget, så kontakt os på sociale netværk.
Seneste artikler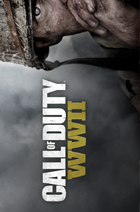 Hvor skal du købe CoD: WW 2 CD Key
Køb billig CD-Key til CoD: WW 2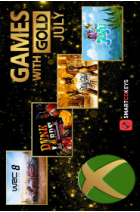 Nyt gratis Games with Gold til juli 2020 annonceret!
Gratis Games with Gold juli 2020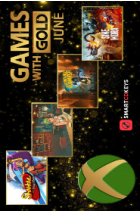 Nyt gratis Games with Gold til juni 2020 annonceret!
Gratis Games with Gold juni 2020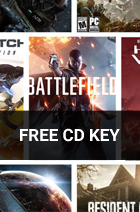 Vind GRATIS CD Keys med SmartCDKeys.com
SmartCDKeys giver gratis CD Keys til alle!
Sammenlign og find billige STEAM CD Key priser
SmartCDKeys har de billigste priser..