KØBESix Days in Fallujah CD Key Steam
More than a hundred Marines and Soldiers who fought in the Second Battle of Fallujah contributed to the creation of the first-person tactical shooter Six Days in Fallujah.
Six Days is a tactical RPG where you and your squad face real-world scenarios based on genuine events from one of the world's deadliest modern fights.
IMPORTANT! It's tough to make it through Six Days on your own, just like it is in actual battle. Otherwise, it just cannot be true. Team up with people you know or find other players to play with.
TACTICAL COOPERATIVE FOUR-PLAYER
In the Early Access release of Six Days in Fallujah, players form all-human 4-player fireteams, where teamwork and expertise are crucial. Keep your squad close together and proceed cautiously; your AI foes will employ the same strategies against you that contributed to the high death toll of the Second Battle of Fallujah.
ARCHITECTURE BASED ON PROCEDURES
Marines were always on edge about what was beyond the next door. Neither do you, after six days. When a new mission begins, the layout of buildings and the locations of adversaries and hazards change. Just as in real war, you'll have no idea what's going to happen.
AI ON A BLOCK SCALE
Six Days' artificial intelligence foes have more freedom to roam the battlefield and use a variety of strategies against you than their counterparts in most other games. They will coordinate assaults against you, try to lure you into traps, stalk and ambush you, and much more. Without your group, survival is next to impossible.
CONTINUOUS FIELD OF BATTLE
No one is fighting at the front. The location of an assault doesn't matter while dealing with enemies. The situation is exacerbated by the frequent transitions between the glaring sunlight and the pitch black interiors. The odds are completely in the defender's favor. The defense isn't on your side, either.
SANDBOX, INSIDE OR OUT
There aren't any easy solutions or "golden paths" to follow in Six Days. You may approach obstacles from wherever, both inside and outside. Assault structures from above by ascending to their rooftops. Walk on wooden walkways between structures. Break the front door down or use a window to escape. You get to make the calls. So, too, are the repercussions.
BATTLE OF FALLUJAH, PART II
When Al Qaeda in Iraq overran Fallujah in the spring of 2004, they brutalized the local population and launched terrorist assaults across the area from the city's strategic location. To facilitate the joint retaking of Fallujah by Iraqi, American, and British forces six months later, Iraq's prime minister urged inhabitants to evacuate the city. The Second Battle of Fallujah was one of the world's deadliest fights in the past fifty years, yet it was over in just six days.
ROADMAP
In the beginning of Six Days, four players engage in realistic tactical co-op missions in the northern portion of the city, where the coalition troops first confronted a large number of militants but relatively few civilians. new realistic special-ops soldiers, gear, and missions will be added to the mix over time, as will new maps, time of day, and weather.
Six Days' initial multiplayer experience pits humans against computers. Later in Early Access, we'll include both human people who can considerably complicate matters and intelligent AI partners who will obey your commands.
Some of our story campaign tasks will also be made available during Early Access. These operations are based on real events and are told by American and Iraqi soldiers who were there.
Du ser alle butikker med enhver betalingsmetode. Vi minder dig om, at nogle butikker muligvis opkræver betalingskomissioner.
Der er 12 tilbud fra 165.94
Dkr.
til 289.42
Dkr.
Dette produkt er til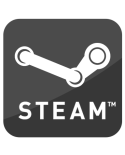 Prishistorie
TRUSTPILOT - 4.6⭐ / 5
Med en positiv anmeldelse kan du få vores side til at vokse. Hvis vi vokser, vil vi tilbyde flere rabatter, gratis CD-Key, og vi vil også forbedre vores service. Hvis du vil fortælle os noget, så kontakt os på sociale netværk.