KØBEProject Warlock II (2) CD Key Steam
Find your reason to fight
Project Warlock II picks up right after the events of the first game. Palmer, Urd, and Kirsten, each have their own skills, perks, unique weapons, magic skills to unlock, and personal reasons to confront their old Warlock master.
Fight your way through 3 explosive chapters set in distinct settings, encounter a menagerie of deadly monsters, powerful bosses hulking in the darkness, and unleash a bullet hell action that will infuse you with constant adrenaline bursts.
Levels
Each of the 3 chapters of Project Warlock II consists of 6 huge, sprawling levels up to 10 times bigger than any individual level in the original game.
Levels in the game evolved into vertical, three-dimensional, multi-floored structures, platforms, and buildings that literally elevate the gameplay. Filled with enemies, obstacles, secrets, easter eggs, perks, and achievements to unlock, every level in the game can take up to 1 hour to complete.
Weapons
Palmer, Urd, and Kirsten carry unique arsenals of weapons and magic skills based on their personas that enable different playstyles.
Shotguns, machine guns, sniper rifles, grenade launchers, quad barrelled harvesters, swords, staffs, and cannons are just a few examples of weapons available only to Palmer. Tools of destruction can be upgraded resulting in 20+ weapons for each character.
Enemies
Each chapter of Project Warlock II puts you against new types of enemies.
Relentless ghoul hordes, naked imps jumping you from behind, tough knights with rocket launchers, flying machine guns with heads, and massive pigdemons blocking your way are just a few examples of monsters that will jump, run, hold, hop, whirl, and use every attack style at their disposal to turn you into doggie chow.
Save yourself
The first game had no saving whatsoever. In Project Warlock II we give you quicksaves, manual saves, and even autosaves. If you know any other type of saves we could put in the game, then just call us in the middle of the night, please.
KEY FEATURES
3 single-player chapters set in distinct worlds

3 playable characters with their own weapons, spells, and playstyles

20+ weapons and upgrades to unlock for each character

Huge vertical levels - up to 10 times bigger than in the first Project Warlock

35+ types of enemies to combat - each with a distinct set of skills and tactics!

3D visuals combined with 2.5D sprites and pixelated effects for a true retro feeling

Heavy metal soundtrack, obviously

Game saves, game saves everywhere and for everyone
Du ser alle butikker med enhver betalingsmetode. Vi minder dig om, at nogle butikker muligvis opkræver betalingskomissioner.
Der er 2 tilbud fra 83.37
Dkr.
til 96.75
Dkr.
TRUSTPILOT - 4.6⭐ / 5
Med en positiv anmeldelse kan du få vores side til at vokse. Hvis vi vokser, vil vi tilbyde flere rabatter, gratis CD-Key, og vi vil også forbedre vores service. Hvis du vil fortælle os noget, så kontakt os på sociale netværk.
Seneste artikler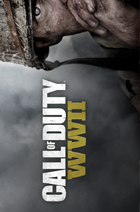 Hvor skal du købe CoD: WW 2 CD Key
Køb billig CD-Key til CoD: WW 2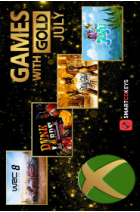 Nyt gratis Games with Gold til juli 2020 annonceret!
Gratis Games with Gold juli 2020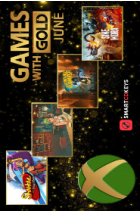 Nyt gratis Games with Gold til juni 2020 annonceret!
Gratis Games with Gold juni 2020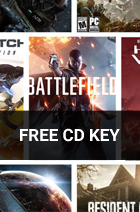 Vind GRATIS CD Keys med SmartCDKeys.com
SmartCDKeys giver gratis CD Keys til alle!
Sammenlign og find billige STEAM CD Key priser
SmartCDKeys har de billigste priser..