KØBEPost Scriptum CD Key Steam
Post Scriptum is a WW2 simulation game, focusing on historical accuracy, large scale battle, difficult learning curve and an intense need for cohesion, communication and teamwork. Players will relive the events of 'Operation Market Garden' across the fields and towns of Holland. This massive Allied assault consisted of a coordination of the British and American Airborne to capture key bridges while the British XXXth Corps moved to reinforce them through Highway 69. However, consecutive delays in consolidating ground from the north of Belgium through Nijmegen forced the 1st British Airborne Division in Arnhem to make a stand much longer than anticipated. With no successful link between the XXXth Corps and the Airborne in sight, the seventh and final bridge in Arnhem was considered lost.
Feature list:
40 vs 40 multiplayer PvP battles (50v50 is our goal)
Parachuting into action
Photo scanned 3D Uniforms
Artillery and Airstrike support
Vehicles using realistic values, such as turret speed, armor thickness etc..
Authentic level at a 1:1 scale based on military archives and historical maps
Faithfully recreated historical weapons, vehicles and famous landmarks
Base building, fortification and barricades
Logistic and supply runs to help fortify your position and rearm friendlies
Towing system for supplies
In game Voice Over IP with proximity fade
Player driven objectives in Sandbox game mode
Full access to PS SDK to add or modify content
Steam Workshop support
Content:
5 maps for a total of 140 km² of authentic playable area
3 game modes, such as "Offensive", "Stratagem" and "Sandbox"
More than 40 faithfully recreated vehicles and 50 authentic weapons
British & German factions, including the 1st Airborne Division, XXXth Corp, Waffen SS and the Wehrmacht
The entire western vicinity of Arnhem in 1944 and Arnhem city center with its famous bridge too far
Source Development Kit for you to add or modify content.
Du ser alle butikker med enhver betalingsmetode. Vi minder dig om, at nogle butikker muligvis opkræver betalingskomissioner.
Der er 9 tilbud fra 107.06
Dkr.
til 215.16
Dkr.
Dette produkt er til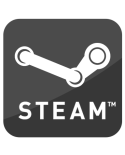 Prishistorie
RANGER OS OG VIND ET SPIL!
En vinder pr. måned af et produkt fra vores websted på maksimalt 25 EURO. Vinder udnævnes på sociale netværk de første dage i måneden.
Seneste artikler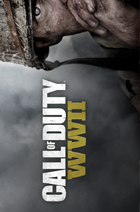 Hvor skal du købe CoD: WW 2 CD Key
Køb billig CD-Key til CoD: WW 2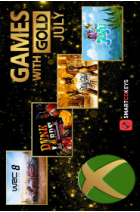 Nyt gratis Games with Gold til juli 2020 annonceret!
Gratis Games with Gold juli 2020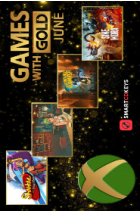 Nyt gratis Games with Gold til juni 2020 annonceret!
Gratis Games with Gold juni 2020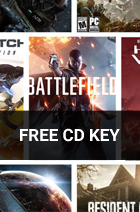 Vind GRATIS CD Keys med SmartCDKeys.com
SmartCDKeys giver gratis CD Keys til alle!
Sammenlign og find billige STEAM CD Key priser
SmartCDKeys har de billigste priser..