KØBEOne Piece Odyssey (Deluxe Edition) CD Key Steam
The Deluxe Edition includes the Main Game, the Adventure Expansion Pack and the Deluxe Edition Bonus: Sniper King Outfit Set.
Includes:
Main Game
Adventure Expansion Pack
Adventure Expansion Pack Bonus 100,000 Berries
Deluxe Edition Bonus: Sniper King Outfit Set
A new RPG from the hugely popular manga and anime series ONE PIECE, commemorating the 25th anniversary of the series!
The famed pirate, Monkey.D.Luffy, better known as Straw Hat Luffy, and his Straw Hat Crew, are sailing across the New World in search of the next island and the next adventure that awaits them.
But during their voyage they are caught in a storm and shipwrecked. They find themselves washed up on a lush tropical island surrounded by constantly raging storms...
Separated from his crew, Luffy sets off on a grand, new adventure to find his friends and escape the island!
Dangerous new enemies, terrifying forces of nature, and more await them!
Play as various members of the Straw Hat Crew in a classic RPG set in the world of the popular ONE PIECE anime!
*In addition to this product, ONE PIECE ODYSSEY Deluxe Edition and other digital content is also available. Take care to not make duplicate purchases.
Du ser alle butikker med enhver betalingsmetode. Vi minder dig om, at nogle butikker muligvis opkræver betalingskomissioner.
Der er 2 tilbud fra 478.09
Dkr.
til 725.78
Dkr.
Dette produkt er til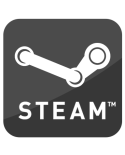 Prishistorie
TRUSTPILOT - 4.6⭐ / 5
Med en positiv anmeldelse kan du få vores side til at vokse. Hvis vi vokser, vil vi tilbyde flere rabatter, gratis CD-Key, og vi vil også forbedre vores service. Hvis du vil fortælle os noget, så kontakt os på sociale netværk.