KØBENHL 21 (USA) (Xbox One) CD Key XBOX LIVE
Gameplay & Presentation

Gameplay in NHL 21 has gotten smarter, faster and a whole lot flashier. With innovative moves and massive improvements on both sides of the puck, players have more options than ever before to take control of the game and impose their playstyle on opponents. Recognize Revolutionary with Gameplay in NHL 21.
Superstar-inspired innovation
Find yourself behind the net and catch the defense sleeping? Scoop up the puck and tuck it under the bar for a jaw-dropping Michigan. Break the goalie's brain with Kucherov's nodeke deke. Score from an impossible angle with an insane between-the-legs one-timer just like Matthew Tkachuk. Shake off a pesky defender by banking the puck off the back of the net to create space, just like Sid. Each of these iconic moves created an unforgettable hockey moment; create your own in NHL 21.
Slips, banks and chips
NHL 21 revolutionizes neutral zone play with the addition of slips, banks and chips. Get small and slippery along the boards as you squeak by a defender's check. Bank the puck off the boards and around your opponent or use the back of the net to do the same. Or just chip the puck past a flatfooted defenseman and burn him on your way to the goal.
Improved AI hockey IQ
AI has been optimized to make sure that your teammates can break out on their own and hit you with a pass in stride so you can keep driving to the net. In addition, they'll be better positioned and more open to the net for passes in the O-zone. On the other side of the puck, defensive AI will work harder to slow down the opposing team in the middle of the ice and block passing lanes when defending.
Gamesaving goalie desperation
Great goaltending is born out of calculated athleticism - being in the best position to make the stop, while having the athletic ability to quickly shut the door on an unexpected opportunity. New desperation saves and animations mean that you're never out of it — there's always a chance to make a jaw-dropping, acrobatic stop — even against your momentum.
Improved goalie control and positioning
Goaltending controls have been reworked to use the right stick for more of your movements, making user controlled goalies more fluid and tactile.
AI goalies are smarter when it comes to positioning — they'll adjust and square up to the shooter's approach angle to give themselves the best chance of making the stop.
Du ser alle butikker med enhver betalingsmetode. Vi minder dig om, at nogle butikker muligvis opkræver betalingskomissioner.
Der er 3 tilbud fra 147.00
Dkr.
til 237.92
Dkr.
Dette produkt er til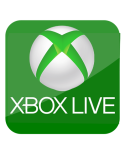 Prishistorie
RANGER OS OG VIND ET SPIL!
En vinder pr. måned af et produkt fra vores websted på maksimalt 25 EURO. Vinder udnævnes på sociale netværk de første dage i måneden.
Seneste artikler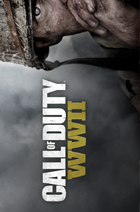 Hvor skal du købe CoD: WW 2 CD Key
Køb billig CD-Key til CoD: WW 2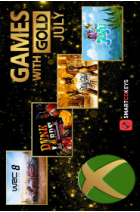 Nyt gratis Games with Gold til juli 2020 annonceret!
Gratis Games with Gold juli 2020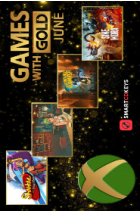 Nyt gratis Games with Gold til juni 2020 annonceret!
Gratis Games with Gold juni 2020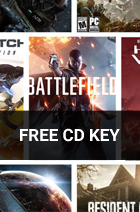 Vind GRATIS CD Keys med SmartCDKeys.com
SmartCDKeys giver gratis CD Keys til alle!
Sammenlign og find billige STEAM CD Key priser
SmartCDKeys har de billigste priser..