KØBENBA 2K24 25th Anniversary Edition (Xbox ONE / Series X|S) CD Key XBOX LIVE
NBA 2K24 25th Anniversary Edition includes:
Base NBA 2K24 game;
100K VC + 50K MyTEAM Points;
10 MyTEAM Promo Packs;
MyCAREER Skill Boost + Apparel;
Gatorade Boosts;
Kobe Bryant Free Agent Card;
12-Month NBA League Pass subscription.
The mesmerizing world of basketball culture is at your fingertips in NBA 2K24, so round up your squad and get ready for an exciting ride! Get ready to lose yourself in a flurry of nail-biting action, with gameplay that pulls no punches and many ways to personalize your MyPLAYER in MyCAREER. Create your ultimate squad by assembling a legendary cast of players and plot your path to triumph in MyTEAM. Take the court with your favorite NBA and WNBA teams in PLAY NOW, and prepare for unrivaled responsiveness and immersion in gorgeous visuals. Get ready to show off your basketball skills by purchasing an NBA 2K24 Xbox Live key and diving headfirst into this action-packed adventure. The judge is waiting!
NBA 2K24 game features
Gear up for an extraordinary NBA 2K24 experience with these exhilarating features:
ProPLAY. Get ready for mind-blowing gameplay like never before! Witness the revolutionary ProPLAY technology that seamlessly translates real NBA footage into the game, delivering ultra-realistic animations and movements that will leave you in awe;
Mamba Moments. Pay tribute to the legendary Kobe Bryant in this electrifying game mode. Relive his most iconic career moments and take on thrilling challenges that will test your skills and knowledge of Kobe's game. Are you ready to step into the Mamba's shoes?
2K Beats. Unleash your own musical prowess with 2K Beats! Create custom playlists to jam to while you dominate the court. Immerse yourself in a diverse collection of licensed tracks from today's hottest artists, setting the perfect rhythm for your gameplay;
Cross-Platform Play. Break down the barriers and connect with players across different platforms! Whether you're on PlayStation, Xbox, or PC, experience the thrill of competing against or teaming up with friends regardless of their platform. It's time to unite and conquer together;
Seasons. Embark on a dynamic journey through themed seasons packed with excitement! Earn exclusive rewards and unlock fresh content as you progress through the season. From the electric atmosphere of the All-Star Game to the intense heat of the NBA Finals, every season brings new challenges and memorable moments;
Enhanced MyCAREER. Immerse yourself in an unparalleled NBA journey! Forge your path with an enhanced MyCAREER experience offering diverse story paths. Each path presents unique challenges and rewards, allowing you to shape your player's destiny in the league;
Improved MyTEAM. Build your ultimate dream team in style! MyTEAM is back with a more rewarding and customizable experience. Enjoy exciting features like the revamped auction house and a thrilling card-collecting mode. Build a squad that dominates the court and reigns supreme!
Updated Rosters. Stay in sync with the ever-evolving NBA world! Experience the game with updated rosters featuring the latest player data, including real-time injury updates. It's time to witness the authenticity of the league right at your fingertips;
Improved Graphics. Prepare to be dazzled by stunning visuals that push the boundaries of realism! Upgraded graphics in NBA 2K24 will transport you to the heart of the game, making every dunk, pass, and shot feel more immersive than ever before;
New Gameplay Features. Brace yourself for a next-level gameplay experience! NBA 2K24 introduces thrilling new features that will test your skills and offer rewarding challenges. Prepare to face heightened competition and relish the sweet taste of victory;
Cheap NBA 2K24 price.
A Tribute to the Legend
Set off on an incredible adventure to redo some of Kobe Bryant's most dominant and riveting games. Get ready to be taken back in time as you remember the incredible victories of a young prodigy and see a basketball legend go from being one of the best players of all time to an icon. Learn all about Kobe's meteoric rise to fame and the raw skill, unyielding tenacity, and unparalleled work ethic that got him there. Feel the rush of seeing him score with lightning speed, or the thrill of his deft feet and deft maneuvers. You'll be able to control every facet of Kobe's game as you try to replicate his most iconic moments, from slam dunks to game-winning threes. Doing so will pay tribute to Kobe Bryant's excellence while also encouraging you to challenge yourself and grow as a person. Embrace the legacy of the Black Mamba with NBA 2K24 on Xbox Live and make your own stamp on the game.
Dette produkt er til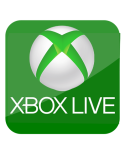 Prishistorie
TRUSTPILOT - 4.6⭐ / 5
Med en positiv anmeldelse kan du få vores side til at vokse. Hvis vi vokser, vil vi tilbyde flere rabatter, gratis CD-Key, og vi vil også forbedre vores service. Hvis du vil fortælle os noget, så kontakt os på sociale netværk.