KØBEThe Last Spell CD Key Steam
War was rampaging all over the land for decades. In a desperate move to end it all, the mages provoked The Cataclysm. Massive balls of pure magic obliterated nearly everything. A strange purple mist propagated everywhere. They say that those who entered the mist were killed, driven mad, or worse…
Only a few Havens keep up the fight against the hordes of bloodthirsty monsters that come out at night from this damned mist. A few strained heroes protect the walls night after night, until a handful of mages manage to cast The Last Spell and banish all magic from this accursed world. And maybe save us all. Maybe.
The Last Spell is a tactical RPG with roguelite elements. During the days, you'll have to carefully choose how you will re-build your city and how you'll position your defenses. Will you prioritize buying a brand new flaming sword, or build a Mana Well to regenerate some priceless Mana after battles?
During night, you'll have to exterminate all the monsters coming at your walls with a large range of weapons and powers. Level up your heroes, and repeat until the end.
Turn-Based Tactical RPG:
The whole RPG package: primary stats, secondary stats, skills, perks, traits… and more.
Build your own classes: upgrade your heroes with stat bonuses and perks. Want to make a canon glass rogue/mage fighting with a gun? Do it!
Tons of procedurally generated trinkets, armors and weapons, each with their own skillset and playstyle!
Manage your squad of heroes: they're strong, but they are few and they have access to limited resources. Healing is rare, so try to find the good balance.
Hordes of Evil:
Waves of hundreds of enemies to slay, burn, shock and slice! Don't get overwhelmed.
Dozens of enemy types with different behaviors, which will get stronger and stronger as you progress.
Think and adapt: you have to deal with A LOT of enemies, so you want to optimize your damage output with strong AOE attacks. Enemies have various strength and weaknesses that will challenge your wits.
Protect the City:
Rebuild the city to help you between fights. Get healed, get items, get new heroes. Spend your resources wisely!
Build up your defenses: walls, traps, towers, catapults… every bit of help is welcomed.
Protect the circle of magic at all costs! If you lose it, it's game over.
Roguelite Elements:
The game is meant to be hard. You will fail… but everytime you do, you'll grow stronger.
Procedurally generated Enemy waves, characters, weapons and a ton of unlockables will keep you entertained.
A full range of difficulty levels to entertain the craziest hardcore players.
Du ser alle butikker med enhver betalingsmetode. Vi minder dig om, at nogle butikker muligvis opkræver betalingskomissioner.
Der er 3 tilbud fra 118.83
Dkr.
til 133.05
Dkr.
Dette produkt er til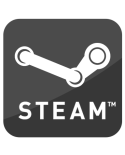 Prishistorie
RANGER OS OG VIND ET SPIL!
En vinder pr. måned af et produkt fra vores websted på maksimalt 25 EURO. Vinder udnævnes på sociale netværk de første dage i måneden.
Seneste artikler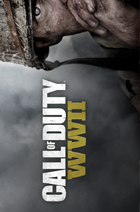 Hvor skal du købe CoD: WW 2 CD Key
Køb billig CD-Key til CoD: WW 2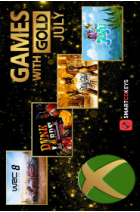 Nyt gratis Games with Gold til juli 2020 annonceret!
Gratis Games with Gold juli 2020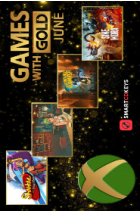 Nyt gratis Games with Gold til juni 2020 annonceret!
Gratis Games with Gold juni 2020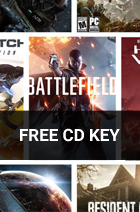 Vind GRATIS CD Keys med SmartCDKeys.com
SmartCDKeys giver gratis CD Keys til alle!
Sammenlign og find billige STEAM CD Key priser
SmartCDKeys har de billigste priser..