KØBEKao the Kangaroo CD Key Steam
???? THE GAME ????
Kao The Kangaroo is a 3D platformer from veterans of the genre Tate Multimedia, featuring a plucky, cheeky but a cutie, Kao The Kangaroo (Hey, just like in the title!) on a quest to uncover the truth around the disappearance of his father.
???? THE JOURNEY ????
During his journey, Kao will explore a wide variety of beautifully detailed environments, each harboring secrets to uncover. At every turn, Kao faces new challenges. He'll have to use all his skills while learning some new ones...not all of them being natural to the world he lives in! As they say, it's the journey that makes us, not the destination.
???? THE CONTENT ????
Being inspired by the heyday of 3D platformers, as well as building on Kao's 21-year legacy, Kao The Kangaroo is packed with plenty of jumping, thumping, puzzle-solving, and collecting. A whole new amazing adventure with all the charm you'd expect from not just the genre, but Kao himself!
???? THE CAST ????
Kao's beautiful and bright world is filled with a host of colorful characters just waiting for you to meet them... in some cases (try to) defeat them! From wise mentors and inquisitive inventors to big old bullies, the cast of Kao The Kangaroo is as memorable as it is expansive!
???? THE FIGHT ????
While on his journey Kao will have to overcome many foes. Quick and nimble strikers, slow and lumbering brutes, and everything in between. Kao will have to use all the lessons he's learned to defeat those who stand before him…
???? THE GLOVES ????
The mysterious, mesmerizing, long-buried, gloves Kao has on his paws are oozing with power yet to be fully unleashed. They'll be a key tool in Kao's journey, helping to ward off foes and traverse the world. Will the secrets of their power ever be fully understood? Kao looks to find out.
???? THE WORLD ????
Explore a diverse range of Unique and beautiful interactive worlds filled with fresh challenges, enemies, puzzles, and secrets! Jump, climb, dive and ride your way through highly detailed environments as Kao progresses on his journey!
???? THE MISTERY ????
Lurking behind Kao's plane of existence lays a whole other world filled with mystery, uncontrollable power, and chaos...the Eternal World. A link between the two worlds exists, melding together. Its secrets are in Kao's hands, giving him new powers...but at what cost?
Du ser alle butikker med enhver betalingsmetode. Vi minder dig om, at nogle butikker muligvis opkræver betalingskomissioner.
Der er 4 tilbud fra 194.48
Dkr.
til 265.50
Dkr.
Dette produkt er til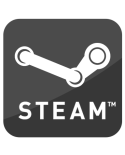 Prishistorie
TRUSTPILOT - 4.6⭐ / 5
Med en positiv anmeldelse kan du få vores side til at vokse. Hvis vi vokser, vil vi tilbyde flere rabatter, gratis CD-Key, og vi vil også forbedre vores service. Hvis du vil fortælle os noget, så kontakt os på sociale netværk.
Seneste artikler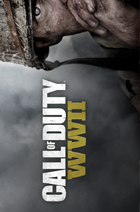 Hvor skal du købe CoD: WW 2 CD Key
Køb billig CD-Key til CoD: WW 2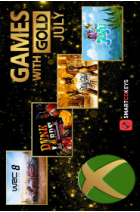 Nyt gratis Games with Gold til juli 2020 annonceret!
Gratis Games with Gold juli 2020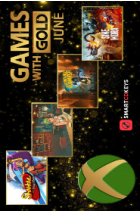 Nyt gratis Games with Gold til juni 2020 annonceret!
Gratis Games with Gold juni 2020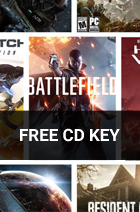 Vind GRATIS CD Keys med SmartCDKeys.com
SmartCDKeys giver gratis CD Keys til alle!
Sammenlign og find billige STEAM CD Key priser
SmartCDKeys har de billigste priser..