KØBEDungeons & Dragons: Dark Alliance (Argentina) (Xbox One / Series X|S) CD Key XBOX LIVE
Pre-order now to get the following digital content:
Base Game
Beholder Weapon Set
Dark Alliance brings to life the world of Dungeons & Dragons in an explosive action brawler filled with real-time combat and dynamic co-op.
Frost giants and vengeful dragons roam unchecked through Icewind Dale as invading armies of evil grow stronger every day. Now four heroes must beat back the onslaught of creatures and defend against the dark.
If you want to experience the full immersion of Dark Alliance's combat system, a controller is strongly recommended.
Play as Iconic D&D Heroes
Choose one of four heroes from best-selling fantasy author R.A. Salvatore – Drizzt Do'Urden, Catti-brie, Wulfgar, and Bruenor Battlehammer. Each has their own unique playstyle and customizable abilities. Complete missions and vanquish bosses to unlock new skills and earn powerful gear, allowing players to take on even bigger challenges.
Fight Alongside Your Friends
Join up to three other friends and fight together in a dynamic co-op experience with explosive real-time combat. Unleash devastating combos as you topple unstoppable monsters too powerful to go it alone.
Conquer Unstoppable Monsters
Dark Alliance pits players against some of the most legendary monsters from the world of Dungeons & Dragons. Frost giants, Beholders, White Dragons—muster the strength to defeat them all against insurmountable odds.
Brave the Frozen Landscape
Dark Alliance brings to life the world of Dungeons & Dragons like never before. Explore the frigid and dangerous world of Icewind Dale as you defend your homeland from armies of abominable monsters.
Du ser alle butikker med enhver betalingsmetode. Vi minder dig om, at nogle butikker muligvis opkræver betalingskomissioner.
Der er 2 tilbud fra 50.13
Dkr.
til 74.30
Dkr.
Dette produkt er til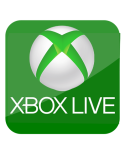 Prishistorie
RANGER OS OG VIND ET SPIL!
En vinder pr. måned af et produkt fra vores websted på maksimalt 25 EURO. Vinder udnævnes på sociale netværk de første dage i måneden.
Seneste artikler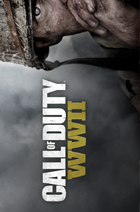 Hvor skal du købe CoD: WW 2 CD Key
Køb billig CD-Key til CoD: WW 2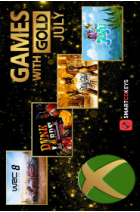 Nyt gratis Games with Gold til juli 2020 annonceret!
Gratis Games with Gold juli 2020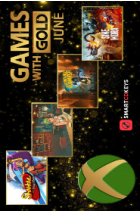 Nyt gratis Games with Gold til juni 2020 annonceret!
Gratis Games with Gold juni 2020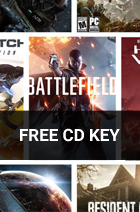 Vind GRATIS CD Keys med SmartCDKeys.com
SmartCDKeys giver gratis CD Keys til alle!
Sammenlign og find billige STEAM CD Key priser
SmartCDKeys har de billigste priser..