The Council - Complete Season (Xbox One)
The Complete Season of The Council grants you access to all 5 episodes.
You will be able to receive each episode 2 days before official release.
The Council is an episodic game like no other. Delivering a fresh take on the Narrative Adventure, your choices and character growth truly matter. Make hard-hitting decisions, but also develop an array of skills to directly impact how the story unfolds. With permanent consequences, there is no going back. Plunge into a tale of intrigue and manipulation, with a cast of alluring characters each hiding their own secrets.
The Council begins in 1793. Take the role of secret society member Louis de Richet after his invitation to a private island off the shores of England. Joining him are a number of high profile guests, including Napoleon Bonaparte and George Washington. The strange nature of this reception goes beyond the prestigious guests – Richet's mother has gone missing on the island, while each of the colorful cast has their own agendas.
Dette produkt er til
Seneste artikler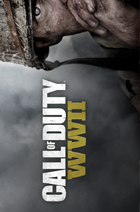 Where to buy CD Key of Call of Duty World War II (2)
Get cheap Call of Duty World War 2 CD Key today.