KØBEBeasts of Maravilla Island CD Key Steam
Embark on your adventure as an aspiring wildlife photographer in the hidden, magic jungles of Maravilla Island. Explore a mysterious 3D island and solve puzzles in order to discover extraordinary creatures, interact with them in their natural habitat, and photograph the enchanting, unique behaviors you reveal!
The protective magic of Maravilla Island is waning, and the only way to save it is to restore humanity's belief in the magical. Assume the role of Marina Montez, an aspiring wildlife photographer who is armed with her grandfather's journal of Maravilla and his camera. To save Maravilla Island, you must climb, explore, and solve puzzles with the island's flora and fauna to find and photograph its fabulous beasts.
You'll also need to coax out their unique behaviors! Play with a rambunctious otter-crocodile. Be the wingman for a lovestruck bird-monkey. Discover the favorite hiding spots of birds disguised as bananas. Beasts of Maravilla Island is filled with enchanting opportunities to engage with creatures in unique, wholesome ways!
Capture your magic moments with majestic animals, and share Maravilla Island's magic with the world!
Features
Take on the role of an aspiring photographer and embark on your journey to fill your grandfather's photobook with the magic of Maravilla Island.
Traverse a beautifully unique world freely by running and climbing to discover and engage with the local wildlife.
Includes over 50 extraordinary creatures and plants to photograph, each with their own appearance and behavior such as the Sparkling Lamp lily, the Maravillan Mango Kakapo and the Prism-Winged Butterfly.
Complete puzzles that rely on your cooperation with animals, including playing hide and seek with an Otter Crocodile or helping a Bird Monkey find his perfect match.
Explore three distinctive ecological zones, the Singing Jungle, the Glimmering River, and the Painted Plateau- each containing their own unique flora and fauna to uncover.
Put your photography skills to action by taking breathtaking shots, however you like! Choose an angle and adjust the height and zoom to get the perfect shot of Maravilla's many mysteries.
Curate your photo book to your liking by capturing multiple photos of each animal and choosing the best ones to showcase.
Du ser alle butikker med enhver betalingsmetode. Vi minder dig om, at nogle butikker muligvis opkræver betalingskomissioner.
Der er 2 tilbud fra 37.03
Dkr.
til 59.41
Dkr.
Dette produkt er til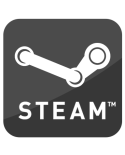 Prishistorie
RANGER OS OG VIND ET SPIL!
En vinder pr. måned af et produkt fra vores websted på maksimalt 25 EURO. Vinder udnævnes på sociale netværk de første dage i måneden.
Seneste artikler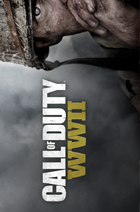 Hvor skal du købe CoD: WW 2 CD Key
Køb billig CD-Key til CoD: WW 2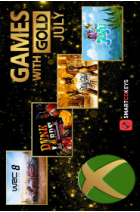 Nyt gratis Games with Gold til juli 2020 annonceret!
Gratis Games with Gold juli 2020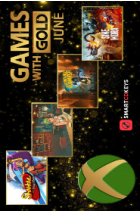 Nyt gratis Games with Gold til juni 2020 annonceret!
Gratis Games with Gold juni 2020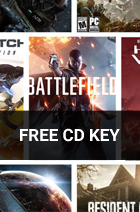 Vind GRATIS CD Keys med SmartCDKeys.com
SmartCDKeys giver gratis CD Keys til alle!
Sammenlign og find billige STEAM CD Key priser
SmartCDKeys har de billigste priser..