KØBEATONE: Heart of the Elder Tree CD Key Steam
Midgard has been forgotten by the Gods. It used to be a thriving place overflowing with fantastical creatures, but now it is decaying from the inside due to some unknown cause. The selected realm guards by Odin are no longer there. They pledged to safeguard the ancient Elder Tree, but while they are gone, it is mistreated and manipulated. Estra, the daughter of humanity's last great leader, is currently the last source of remaining hope.
Estra's adventure through Midgard, which places a strong focus on story, is full with Nordic mythology, enigmatical turns, and pivotal choices. As Estra uncovers more about her family's history and the impending darkness engulfing the world, players will interact with a wide range of people and share in her discoveries.
ADVENTUROUS STORY
The decisions Estra must make are challenging, and she may be misled by unreliable people along the way. Her narrative is entwined with the player's capacity to distinguish truth from fiction and justice from wrong. Avoid combat, aid allies, and defend your people, but keep in mind that Estra is responsible for any fallout.
PUZZLES
Players must work out increasingly difficult riddles along the way to uncover illuminating secrets, exotic powers, and secret passages. Although trial and error is helpful, patience is needed. Failure is undoubtedly an option, but not all problems allow for many errors. If you choose poorly, you can lose the answers you're looking for.
COMBAT
Violence isn't always required, but when it is, ATONE's fighting is a deft tango between the sword and the axe. Combat is based on the mechanics of games like Guitar Hero and Dance Dance Revolution and the rhythm game genre. Each combat has its own song, and music plays an important role.
Julian Ratschiller, Luminist (also known as James Shuar), an Australian musician who combines a synth-heavy score with the digitally distorted sounds of historical instruments, and Andrew Prahlow, whose name is associated with the critically acclaimed hit Outer Wilds and epics like Star Wars and Blade Runner, are just a few of the incredible artists who contributed to the music and sound design of MUSIC ATONE.
Du ser alle butikker med enhver betalingsmetode. Vi minder dig om, at nogle butikker muligvis opkræver betalingskomissioner.
Der er 1 tilbud fra 72.70
Dkr.
til 76.53
Dkr.
Butik
Platform
Pris

Køb nu
Dette produkt er til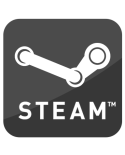 Prishistorie
TRUSTPILOT - 4.6⭐ / 5
Med en positiv anmeldelse kan du få vores side til at vokse. Hvis vi vokser, vil vi tilbyde flere rabatter, gratis CD-Key, og vi vil også forbedre vores service. Hvis du vil fortælle os noget, så kontakt os på sociale netværk.