Arboria is a trollz-like 3D roguelite, third-person action RPG with soulslike combat. Become a Yotun warrior, explore creepy procedurally-generated dungeons, use a variety of tools to overcome challenges, obliterate enemies using Symbiotic Weapons, and mutate to become stronger.
Fulfill the prophecy and become the Chosen One who will save the Yotunz Tribe from extinction. The Father Tree, their life source, is dying, consumed by a mysterious disease. Jump into the vast and ever-changing dungeons of Durnar to heal its roots, gather enough Veri to please the Godz, and fight back bizarre monsters to restore the power of your Tribe.
Fight. Die. Repeat.
Features
Explore procedurally generated dungeons and a variety of unique biomes
Become one with your weapon—use a range of Symbiotic Weapons and Bio-Mutations
Choose from a multitude of upgrades, customize, and evolve your warriors
Get to know the unusual denizens of the Village and the bawdy troll humor they delight in sharing
Face all manner of weird and creepy enemies and challenging bosses
Prepare to fight the creepers of Durnar in real-time dynamic combat that will challenge your skills. Dash, roll, attack. Adjust your combat tactics when facing various opponents and choose your symbiont weapons wisely—they will affect your combat style. For an additional advantage, make the best use of organic mutations.
If you fail in combat, your current warrior will die permanently and you'll have to start your next run from the beginning with a new, different Troll. The Veri you collect serves two purposes—it's an offering to the Godz and your key to growth. Warriors don't live long, but their efforts benefit their successors, affecting the next generation's stats and abilities, so at least their severed heads can bear witness their progeny's glory from a jar in the graveyard.
Du ser alle butikker med enhver betalingsmetode. Vi minder dig om, at nogle butikker muligvis opkræver betalingskomissioner.
Der er 9 tilbud fra 33.18
Dkr.
til 124.93
Dkr.
Dette produkt er til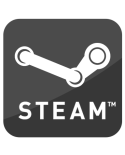 Prishistorie
RANGER OS OG VIND ET SPIL!
En vinder pr. måned af et produkt fra vores websted på maksimalt 25 EURO. Vinder udnævnes på sociale netværk de første dage i måneden.
Seneste artikler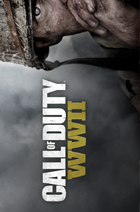 Hvor skal du købe CoD: WW 2 CD Key
Køb billig CD-Key til CoD: WW 2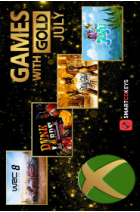 Nyt gratis Games with Gold til juli 2020 annonceret!
Gratis Games with Gold juli 2020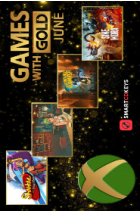 Nyt gratis Games with Gold til juni 2020 annonceret!
Gratis Games with Gold juni 2020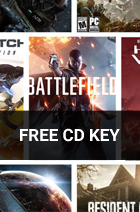 Vind GRATIS CD Keys med SmartCDKeys.com
SmartCDKeys giver gratis CD Keys til alle!
Sammenlign og find billige STEAM CD Key priser
SmartCDKeys har de billigste priser..