Steel Division: Normandy 44 - Back to Hell (DLC)
Steel Division: Normandy 44 -Back to Hell features first-ever cooperative play and seven new historical missions based on real-world operations, where you get to play as 11 never before seen divisions in new historically accurate battles.
The DLC also adds four new divisions, 58 new units, and two new exclusive Aces.

4 NEW DIVISIONS:

2 Allied Divisions

7th Armoured Division "Desert Rats" (UK)
Demi-Brigade SAS (FR)
2 Axis Divisions
2. Panzerdivision (DE)
Festungs Gross-Paris (DE)
2 EXCLUSIVE ACE
Major Horst Rämsch and his Panzer IV

Major Howard
HISTORICAL MISSIONS: 7 Historical missions, based on real operations, including 5 playable in solo, co-op and multiplayerPlay as one of the 11 never before seen divisions, exclusively available in this mode
1st (US) Infantry Division, the legendary "Big Red One"
11th (British) Armoured Division
1. SS-Panzerdivision « LSSAH »
2nd Canadian Armoured Brigade
4th Canadian Armoured Division
3rd (British) Infantry Division
6th (British) Guards Armoured Brigade
29th (US) Infantry Division
90th (US) Infantry Division
326. Infanterie-Division
II. SS-Panzer Korps
58 NEW UNITS
7th Armoured Division ""Desert Rats""
Staghound
Wasp Mk.IIC
Stuart V
Bofors portee
Mitchell II
Cromwell III
Cromwell V KRIH
Abbot of Chantry
Desert Rats
75mm SP Autocar
M3 Mosquito PR.XV
Demi-Brigade SAS
FFI Traction
FFI Side-car
FFI Panhard
FFI Panzer III H
FFI Panzer IV H
FFI Jagdpanzer IV
FFI SdKfz 250/1
Jeep SAS
Westland Lysander
Citroën Hotchkiss
FFI Hotchkiss 13,2mm
FFI Ralliés
Chasseurs-Parachutistes SAS
Groupe FM SAS
PIAT SAS
Mortier 2-inch SAS
Mortier 3-inch SAS
Sniper SAS
Leader SAS
Scout SAS
Jedburg
DMA Logistique
2. Panzerdivision
Fw 190-A4/U4
Maultier Mun
Borgward IV
Beo.Panzer II C
Ju-88S SD2
Fw-190A-8/R-1
Aufk.Panzer IV J
Aufk.Panther D
Sturmgrenadier
Sturmführer
Festung Gross-Paris
Panhard MG
Panzer I B
R40
Flak M.36(f)
Flak 39(f)
D520
Bef.BMW R.75
Strafgruppe
Feldgendarmerie
ROA
KM Marineinfanterie
KM Führer
Landesschützen
Lehr-Pionier
le.FH 16
Jsou tu 13 nabídky od
$
4.16 do
$
16.08
Tento produkt je pro
Nejnovější články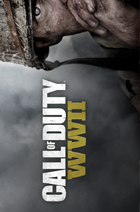 Where to buy CD Key of Call of Duty World War II (2)
Get cheap Call of Duty World War 2 CD Key today.