KOUPITScars Above (PS4) CD Key PSN
Scars Above is a tough sci-fi third-person action adventure shooter with a captivating and rich tale set in a mystery alien planet to explore. It combines the satisfying feeling of conquering challenge with these elements.
Some things were never intended for discovery...
Humanity nicknamed the enormous, mysterious extraterrestrial structure that suddenly arrives in Earth's orbit "The Metahedron." A team of scientists and engineers called SCAR, which stands for Sentient Contact Assessment and Response, is dispatched to look into the situation.
The team is sent beyond space and onto a mystery extrasolar planet by the Metahedron after things don't go as planned. playing the part of SCAR member Dr. Kate Ward, who awakens alone and confused in a strange, dangerous world. You went out to locate your crew and solve the riddle of what transpired because you were determined to survive.
SURVIVE AGAINST ALL ODDS
Kate is a scientist and an astronaut, not a combatant, yet she is tenacious and will stop at nothing to live. Use a variety of ranged weapons, gadgets, consumables, and melee assaults to beat your enemies. You'll also need to manage your stamina while you sprint, dodge, exploit weak places, and come up with clever strategies.
To overcome the odds and get past obstacles that might otherwise be insurmountable, combine several elemental assaults.
Create unique tools and equipment to protect yourself from the exoplanet's many dangers.
EXPLORE A MYSTERIOUS EXOPLANET
Take part in a meticulously planned adventure that draws inspiration from old-school science fiction. Visit a strange planet that is home to numerous dangers, stunning scenery, and ruins that may have once been the home of a highly developed yet ancient civilization.
Explore several biomes, including marshes, frozen wastelands, subterranean caves, and alien installations, each of which has its own difficulties, foes, secrets, and environmental dangers.
EMBARK ON A RESEARCH JOURNEY
As Kate is fundamentally a scientist, you will draw knowledge from your environment by scanning objects, materials, and living things to discover their characteristics, abilities, and flaws. On the Xenobiology and Engineering branches, you may build new tools, weapons, and unlock skills as you explore your surroundings and perform analysis and learn more about your surroundings.
THRILLING BOSS FIGHTS
Ghastly enemy designs - with diverse strategies and tactics - will keep encounters fresh, forcing you to find creative ways to defeat them.
The Scars Above Experience:
Take part in a thrilling sci-fi adventure that draws inspiration from the genre's masterpieces.
Investigate a mysterious and complex extraterrestrial world that is full of mystery.
Use a variety of equipment, gadgets, and elemental assaults to fight effectively while taking advantage of your surroundings and the enemies' vulnerabilities.
Encounter thrilling and difficult foes and bosses, such as huge monsters buried in rock or dreadful creatures that hide in the shadows.
learn new information and skills
Analyze adversaries to discover their vulnerabilities and tactics
Make use of your scientific knowledge to carry out study and draw conclusions.
Prohlížíte všechny obchody s jakýmkoli způsobem platby. Připomínáme, že některé obchody mohou účtovat platební provize.
Tento produkt nemá srovnání cen, protože je sponzorovaný
Obchod
Plošina
Cena

Kup ihned
Tento produkt je pro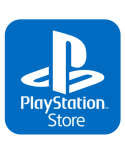 Historie cen
TRUSTPILOT - 4.6⭐ / 5
S kladnou recenzí můžete náš web rozšiřovat. Pokud porosteme, nabídneme další slevy, bezplatné CD klíče a také zlepšíme naše služby. Pokud nám chcete něco sdělit, kontaktujte nás na sociálních sítích.