Pro Evolution Soccer (PES) 2019 (PS4)
Feel the Power Of Football with Pro Evolution Soccer 2019 - PES 19!
PES 2019 new features:
Authentic Leagues - Huge addition of licensed leagues
Magic Moments - Player individuality has been taken to the next level with 11 new skill traits. Score great goals with improved shooting motion & animation, and see stamina have an impact with Visible Fatigue
New Myclub - Every element has been redone, from how you sign players, to special versions of players released throughout the year
The Beautiful Game - Experience photo-realism with stunning animation flow, supporting 4K HDR
Ml Real Season - Experience life as a real manager with 3 significant changes: ICC pre-season, in-depth transfer system and new league licenses
Jsou tu 3 nabídky od
$
20.69 do
$
64.20
Tento produkt je pro
Nejnovější články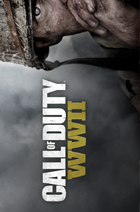 Where to buy CD Key of Call of Duty World War II (2)
Get cheap Call of Duty World War 2 CD Key today.