Deus Ex: Mankind Divided (Xbox One)
The year is 2029, and mechanically augmented humans have now been deemed outcasts, living a life of complete and total segregation from the rest of society.
Now an experienced covert operative, Adam Jensen is forced to operate in a world that has grown to despise his kind. Armed with a new arsenal of state-of-the-art weapons and augmentations, he must choose the right approach, along with who to trust, in order to unravel a vast worldwide conspiracy.

Buy Deus Ex: Mankind Divided now and receive the following bonus content FREE:

"Desperate Measures" extra in-game mission
Covert Agent Pack (Intruder Gear, Enforcer Gear and Classic Gear + 1 Praxis Kit + 1000 Credits)
Jsou tu 3 nabídky od
$
4.71 do
$
5.58
Tento produkt je pro
Nejnovější články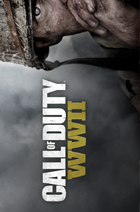 Where to buy CD Key of Call of Duty World War II (2)
Get cheap Call of Duty World War 2 CD Key today.