KOUPITBlood Bowl 3 (Xbox Series X|S) CD Key XBOX LIVE
Put your boots on, put on your helmet, and adjust your shoulder and chest armor. then tuck a dagger with a keen edge under your belt (discreetly).
As the inhabitants chose to settle their disputes through Blood Bowl, a sport honoring the deity Nuffle, there are no longer any wars in the Old World. Unfortunately, this sport sees just as much bloodshed as the battlefields it has replaced. To the joy of every fervent fan, murder, mutilation, cheating, corruption, magic, and even divine intervention are all permitted on the field!
Be merciless but not brainless – Choose one of the 12 possible factions to lead, and by strategically arranging your players, you may impede your opponents' advancement. In order to go to the end zone and score important touchdowns, avoid or brutally destroy anybody who stands in your way. Obviously, the best strategists will have an advantage, but will it be sufficient? A teammate might be eaten by an out-of-control troll, altering the outcome of the game.
You're the boss –Create players, alter their look, insignia, and armor, enlist cheerleaders, and hire a coach before taking part in the Old World's most intense contests. But take note: accidents happen often, and there's a good chance that some of your players may leave the field with their feet up, thereby ending their careers...
What's new in Blood Bowl 3
Based on the official rules of the latest edition of the board game, including new skills and redesigned passing mechanics
12 factions to choose from, including the Black Orcs, Imperial Nobility, Old World Alliance and the Chaos Renegades for the first time in a Blood Bowl video game
Pitches with special game rules to add variety to your matches
New customization options for your coaches, cheerleaders, teams and every piece of your players' armour
A single-player campaign available to all factions
An improved competitive mode with new league management features and an official ladder
A flexible timer to help organize training sessions between experienced players and beginners without constraints
The Orcs, Humans, Dark Elves, Dwarves, Skaven, Elven Union, Nurgle, Imperial Nobility, Black Orcs, Old World Alliance, and Chaos Renegades are among the factions that are currently playable.
The brand-new solo campaign
An agency has agreed to pay for you and your squad to compete in a brand-new Blood Bowl competition called the Battle of Sponsors after noticing your coaching prowess on the field. Can you annihilate your rivals and inspire the crowd to dream?
Compete against the most successful sponsor teams in the Old World
Pit yourself against star players who have become brand ambassadors, including the legendary Griff Oberwald
Play with your choice of faction and use this team in all other game modes
Competitive settings with several options
Blood Bowl 3 offers a brand-new competitive mode in which you may compete against other players of all skill levels and from across the world in addition to the story and friendly matches versus other players or the AI:
Competitive seasons with an official ladder
A league system available to players, with new management options and the ability to create your own custom tournaments with your preferred settings (stadiums, pitches, timer, factions…)
Regular challenges via temporary game modes
Prohlížíte všechny obchody s jakýmkoli způsobem platby. Připomínáme, že některé obchody mohou účtovat platební provize.
Tento produkt nemá srovnání cen, protože je sponzorovaný
Obchod
Plošina
Cena

Kup ihned
Tento produkt je pro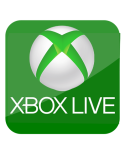 Historie cen
TRUSTPILOT - 4.6⭐ / 5
S kladnou recenzí můžete náš web rozšiřovat. Pokud porosteme, nabídneme další slevy, bezplatné CD klíče a také zlepšíme naše služby. Pokud nám chcete něco sdělit, kontaktujte nás na sociálních sítích.