Buy
Xbox Live 3 Months Cheapest
Card Codes Ireland!
Purchasing official Xbox live gold subscription is not affordable for everyone, but each of them at least once dreamt about it in their life. The internet is full of other possible solutions to get annual premium subscription and pay less for it, yet it is difficult to find trustworthy websites and compare the prices on your own.
We compare prices over 50 different shops who sell CD-Keys, so you can be sure that you are buying the cheapest Xbox Live Gold Subscription.
Have you ever wondered how awesome it would be to find the Xbox live gold 3 month cheapest deals in one place? While you are looking for them in the infinite depth of the internet, SmartCDkeys has already done the hardest part of the work for you.
With our comprehensive list of cheap steam codes, you can compare prices, offers and more of various digital Xbox games to choose the perfect deal meeting all your needs. No more complexities, just take a look at the offers from over 50 different shops on our website. You can even filter them by popularity, name, price range from low to high and more. Everything is done to save you time and money with the list tested and verified by the professionals.
Do you want to play multiplayer in your favorite Xbox games? Well, with Gold you can enjoy the most advanced network for console gaming! You can also get 4 free games to play each month in your Xbox ONE or Xbox Project Scarlett thanks to Games With Gold. And do not forget about the exclusive 50-75% in-console store discounts. You can get all this from a lot of CD Keys Xbox Live shops but, at SmartCDKeys you have all the sellers at just one click. Find easily the best Xbox Live Gold prices from trusted stores (all shops we show here were tested by us).
SmartCDKeys price comparison for CD-Keys is helping gamers like you to find the cheapest shops with instant delivery. If you want to buy cheap steam games, there are thousands of products in our website. Just search the product, and you will see all trusted cd keys shops who sell it ordered from cheapest to highest price. We have all kind of digital instant email delivery CD-Key products like cheap PSN Cards (like PlayStation Plus subscriptions for any region like USA/North America), Google Play gift cards, games time-cards, Steam, Origin or Uplay games, Software like Antivirus or even Microsoft Windows 10 licenses.
We are totally free. Use us every day at any hour. The prices are updated every few hours for all the shops so we can guarantee you that the price you see in our website is the real price you will find when you will go to buy the code. We are also adding new products each day with the idea that you can find here any game you want. We made one website for all Steam, Origin, UPlay, Battle.net, Epic Games, GOG.com, Xbox Live or PSN CD-Keys. But remember, we are not a normal website, we have all other shops in our website. So, we are like 50 shops in one. Definitely, SmartCDKeys is a Google for gamers to find the cheapest games CD-Keys. Try us now and buy while saving money!
Activate Xbox live 3 month cheapest offer on your Xbox live account and enjoy all the perks of being a gold member at the best price.
Você está vendo todas as lojas com qualquer forma de pagamento. Lembramos que algumas lojas podem cobrar comissões de pagamento.
Existem 1 ofertas de
$
20.26 a
$
20.26
Este produto é para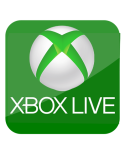 Histórico de preços
TRUSTPILOT - 4.6⭐ / 5
Com uma crítica positiva, você pode fazer nosso site crescer. Se crescermos, ofereceremos mais descontos, CD-Keys grátis e também melhoraremos nosso serviço. Se você quiser nos contar algo, entre em contato conosco nas redes sociais.