COMPRARWild West Dynasty CD Key Steam
Gunslingers, Settlers, and Cowboys
The paths to the West in 1800s America. Pioneers and settlers are devoted to moving closer and closer to the Pacific coast in quest of a better living, more lucrative commercial prospects, or exciting new experiences. They established villages and communities, developed farms, raised livestock, and dug for gold.
A modest colony swiftly develops into a bustling town with saloons, merchants, gamblers, adventurers, and gunslingers, while a minor discovery of gold frequently attracts hundreds of adventurous adventurers. A successful community, however, can swiftly turn into a ghost town after its possibilities and resources are exhausted. Nothing, however, lasts forever.
Enter this very thrilling era and rule the Wild West. Begin as a lone survivor, locate a spot to call home, and move your way up the property ladder. Perhaps you might even be elected mayor of one of the busy towns. You are without bounds.
Your life is at jeopardy if you become a victim of a robbery in the hard desert of the Western areas. Your capacity to live will be put to the test as you battle the odds and the weather. But there is potential around every curve. Create a farm and start by taking care of yourself. Produce food, tend to livestock, go hunting, and sell the meat and leather you find to local merchants or other settlers. Once you've built up a respectable ranch, more settlers could opt to stick around and request permission to make their home there.
And before you know it, you are in charge of creating an entire town, complete with saloons, sheriff's offices, shops, blacksmiths, and even hotels. You'll influence the settlement's present as well as its future. However, robbers are everywhere, so you need become proficient in using weapons to protect the township, your commerce caravans, and yourself. In order for your Wild West Dynasty to have a lasting impact, I hope you find a mate and have an heir.
Features:
Choose from a first-person and third-person perspective to experience the Wild West.
Large-scale narrative with several missions, branching dialogue, and repercussions
Create a dynasty of your own that will endure for a long time and significantly influence the Wild West.
vast open world with a variety of environments, each with its own perils, riches, mysteries, and enough of room to realize your city-building fantasies
The harsh environment, with its sweltering midday heat, icy nights, and hazardous fauna, must be survived.
From poverty to wealth Start off as a settler, create your own ranch, and then grow it into a thriving community.
Investigate abandoned mines and cave networks.
skilltree with several layers
Roleplaying, survival, life simulation, resource management, and city building are combined in an original way.
On horseback, explore the wide world and its breathtaking landscapes.
Manage trade routes, assign labor, and manage resources to ensure the success of your town.
Você está vendo todas as lojas com qualquer forma de pagamento. Lembramos que algumas lojas podem cobrar comissões de pagamento.
Existem 7 ofertas de
$
18.71 a
$
25.75
Este produto é para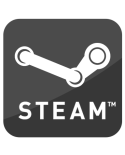 Histórico de preços
TRUSTPILOT - 4.6⭐ / 5
Com uma crítica positiva, você pode fazer nosso site crescer. Se crescermos, ofereceremos mais descontos, CD-Keys grátis e também melhoraremos nosso serviço. Se você quiser nos contar algo, entre em contato conosco nas redes sociais.