COMPRARSengoku Dynasty CD Key Steam
You travel to the fabled Peasant Kingdom in famine- and war-torn ancient Japan in order to rebuild a loving home for your daughter and preserve your family's history.
Follow the path of a charismatic leader, accomplished artisan, renowned warrior, or spiritual guru to become a famous character in the turbulent world of Japan's warring-states era.
By completing unexpected and emotional tasks, you may meet fully fleshed-out People, develop relationships, and increase your influence. Commerce, romance, family formation, communal development, and village administration. Lead the way!
Develop your skills and create new equipment, houses, and weapons to advance. To survive and meet the requirements of your community, gather materials, make, cook, construct, and cultivate.
Use traditional Japanese melee and ranged weaponry to combat various enemies. Don't forget to go food hunting!
See the valley's natural beauties, offer prayers at its mysterious shrines, and practice meditation there. Build your own spiritual constructions after making gifts to Japanese deities and receiving blessings.
BUILDER OF A SURVIVAL VILLAGE
Create a lovely hamlet, expand it into a vibrant metropolis, and take pleasure in the sense of seeing new people move to your community. Create a dynamic community throughout the valley by adding new settlements.
FEUDALISTIC LIFE SIMULATOR IN JAPAN
Make your way through history by living in the beautiful Japan of the past, from the peasant to the leader.
PLAY CO-OP AND SINGLE
Create your own legend or enlist assistance in taking control of the expansive map that will cause you to lose track of time.
STORY MODE OR SANDBOX MODE
Choose your preferred playstyle. Explore an open universe that lets you let your imagination run wild or follow the intriguing plot that has you hooked from the start.
A HUGE, OPEN WORLD WITH BIOMES PACKED WITH DIVINE NATURE
old woodlands to snow-capped alpine summits. from tranquil cherry trees to hot springs shrouded in mist. Sengoku Dynasty's vast realm is breathtaking to behold. There are a lot of adventures, missions, and surprises out there for you to find.
WORKING WITH JAPANESE HISTORY SPECIALISTS
We worked quite hard on the game's research. Everything should be historically accurate, down to the smallest stones and into culture and politics. Only a few informational gaps in the university libraries of Tokyo push us beyond our creative and historical boundaries.
ESSENTIAL CULTURAL ASPECT
Discover more about the intriguing customs of the Medieval Ages Japanese Culture, and participate in history.
MECHANICS OF DEEP CRAFTING AND BUILDING
Produce food, medicine, tools, weapons, and cultivate land. Focus on innovative special projects that will transform society.
ARRANGED AND MELEE WEAPONRY
Study weaponry, make your own weapons, and learn how to utilize them to defend your town and those you hold dear.
Simple wooden spears, unusual Japanese weaponry and bows, and gunpowder are all examples of this.
MANAGEMENT OF THE VILLAGE AND FAMILY
Build up your towns to secure their continued development and existence as well as to establish a successful dynasty for future generations.
Você está vendo todas as lojas com qualquer forma de pagamento. Lembramos que algumas lojas podem cobrar comissões de pagamento.
Existem 3 ofertas de
$
20.09 a
$
27.08
Este produto é para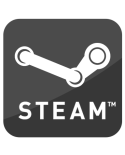 Histórico de preços
TRUSTPILOT - 4.6⭐ / 5
Com uma crítica positiva, você pode fazer nosso site crescer. Se crescermos, ofereceremos mais descontos, CD-Keys grátis e também melhoraremos nosso serviço. Se você quiser nos contar algo, entre em contato conosco nas redes sociais.