COMPRARPERISH CD Key Steam
The 1-4 person FPS PERISH has a cross to carry and is elegant. Kill swarms of monsters on the burning sands of Purgatory, then sell the bodies of their gold-stained corpses to greedy priests. To enter Elysium, a location of cosmic insights, kill amazing bosses and utilize the money earned to enter.
You are Amyetri, a physical soul doomed to a life of shadows in Purgatory's intermediate region. Start the Rites of Orpheus to put a stop to your agony, and then battle the chthonic gods that rule your bumpy journey to Elysium.
THE IMPURSED INITIATE
You have nothing to start your adventure save a shattered sword. Equipment more suited to taking on the Dismal Lords that stand between you and Elysium can only be purchased with danake, the blood-soaked currency of the underworld.
REWARD VS. RISK
Similar to how your own journey is driven by a desire for riches, the revenant creatures of Purgatory share this trait. Your accumulated fortune will be lost if you succumb to your foes. Before you pass away, deposit your danake in the Pantheon; otherwise, you risk losing it all if you keep running toward Elysium.
POWER IN ASSEMBLY
It's lonely in the underworld. Get three or more pals together and chisel a road to Elysium paved with riches. Utilize gear and technology designed for cooperative play to support, protect, and revive one another as you travel the treacherous road to endless oblivion.
A HECLUEAN JOURNEY
Be able to endure the hostile surroundings of Hephaestus' volcanic foundries, Orpheus' crumbling temples, and Theseus' burned cliffs. Make your way through collapsing labyrinths, molten lakes of pure gold, and broken mountains engulfed in Charybdian whirlpools.
THE ARMED FORCE OF ARES
The priestesses possess a vast array of weaponry. With the help of your danake, you may arm yourself with strong crowns and rings that provide their wearers a tactical advantage. Select a weapon from a wide variety of melee and ranged options before adding a variety of thrilling upgrades.
FEATURES
A 1-4 person online cooperative campaign that spans crumbling temples, lava foundries, and ancient shipwrecks
Ancient Greek mythology's uncommon and unknown enormous deities will be the targets of a series of epic boss battles.
Over ten intricately constructed weapons, including javelins, swords, arrows, and firearms, each having specialized attacking powers that may be upgraded
Gratuitous, bloody, melee and ranged warfare against adversaries displaying various battle characteristics
In PERISH, the antagonists are merciless, and as you progress through Purgatory, you will encounter a variety of adversaries drawn from Christian, Roman, and ancient Greek mythology.
Support following launch Free upgrades to the PERISH world provide bizarre new foes and even weirder weaponry to use in battle.
Você está vendo todas as lojas com qualquer forma de pagamento. Lembramos que algumas lojas podem cobrar comissões de pagamento.
Existem 2 ofertas de
$
12.94 a
$
18.46
Este produto é para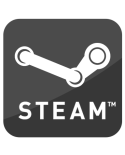 Histórico de preços
TRUSTPILOT - 4.6⭐ / 5
Com uma crítica positiva, você pode fazer nosso site crescer. Se crescermos, ofereceremos mais descontos, CD-Keys grátis e também melhoraremos nosso serviço. Se você quiser nos contar algo, entre em contato conosco nas redes sociais.