COMPRARMicrosoft Access 2019 CD Key Official Web
Powerful database software Microsoft Access 2019 enables you to gather data, organize it, and then publish it offline or online. This tool may be used to create both big databases for businesses and tiny databases for personal use. You may quickly, conveniently, and anywhere share ready databases with other users and staff thanks to Office Access 2019's compatibility with products like Office 365 and/or SharePoint.
Using Microsoft Access 2019 for effective database management
You can construct databases, forms, and even detailed reports with the help of MS Access 2019, a component of the Office Suite. Many pre-made templates, including contact databases, task and project management, and trouble tracking, are given together with the application. Instead, Access 2019 allows you to create an entirely fresh database that is customized to meet your needs.
With Office Access 2019, you may include your client's pictures, phone numbers, email addresses, and other information so that you never lose track of them. Access to all the crucial information you need for your everyday job is straightforward, quick, and clear. You can quickly construct Excel-like tables and add pertinent data, images, and PDF files to them with just a few mouse clicks.
Microsoft Access 2019's key attributes are:
Handle any form of database, including projects, task lists, address books, asset records, and inventory monitoring. Use the many Microsoft Access 2019 features that you are familiar with from other Office applications. Via Office365 and a SharePoint link, colleagues may share whole databases and work together on documents. By using fresh template kinds that address the majority of applications, you may quickly create the appropriate database types. Open up existing registers in the database application, including photographs, PDFs, Excel documents, SQL data, and others. Create concise summaries and in-depth reports on your everyday database work with Access 2019.
Applications for each individual MS Access 2019 Web-Access-App
With Access 2019, you can simply construct effective Web-Access-Apps if you collaborate with coworkers: The forms required for data processing are also incorporated here, along with complete database structures. No matter if Office Access 2019 is already installed on the recipient's device or not, this Application works with any browser of your choosing.
To enable collaboration among you and your coworkers on the database, Microsoft Access connects to Office 365 and/or SharePoint. You can quickly build a new database with Access 2019 since it offers the same user interface as other Office-2019 series programs. Are you interested in using Microsoft Access 2019 with your current database? You may import Excel files or SQL databases using this database application, which was made specifically for this reason.
Você está vendo todas as lojas com qualquer forma de pagamento. Lembramos que algumas lojas podem cobrar comissões de pagamento.
Existem 2 ofertas de
$
1.08 a
$
8.57
Este produto é para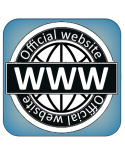 Histórico de preços
TRUSTPILOT - 4.6⭐ / 5
Com uma crítica positiva, você pode fazer nosso site crescer. Se crescermos, ofereceremos mais descontos, CD-Keys grátis e também melhoraremos nosso serviço. Se você quiser nos contar algo, entre em contato conosco nas redes sociais.