COMPRARThe Great War: Western Front (Victory Edition) CD Key Steam
The Great War: Western Front - Victory Edition includes:
The Great War: Western Front Full Game
Digital Field Guide (Digital Download)
Original Soundtrack Featuring 31 Tracks from Frank Klepacki (Digital Download)
Five Wallpapers (Digital Download)
The ultimate World War One strategy game is The Great War: Western Front. With this in-the-moment tactical experience, you may command troops on the crucial Western Front from 1914 to 1919 and influence the course of history.
By controlling your soldiers in bloody real-time combat and strategic turn-based gameplay, choose your side and lead your forces to triumph. Make decisions that will have a significant and long-lasting impact on your success by digging meticulous trenches, investigating novel technology like tanks and poison gas, and so on. To reinvent or relive history, think like a commander.
Commander with Multiple Roles
When you assume the roles of both Field Commander and Theatre Commander, you will find yourself with a degree of strategic option that is unmatched.
Experience thrilling turn-based grand strategy as Theatre Commander as you oversee the deployment of armies, conduct research, and carefully assess how you distribute your resources throughout the Western Front in a war fought by millimeters. In addition, assume the role of a field commander in exciting real-time conflicts as you command troops to vanquish your foe, dig trenches, and launch direct attacks by advancing your men. Choose your fights wisely and win them your way to influence history.
An Active World
Battlefields endure, thus as you advance along the Western Front, you will return to older ones that will still be marked by the damage and scars of former conflicts.
The once-luxurious French landscape is left barren by artillery bombardments, with tanks, gunfire, trenches, and craters left behind. Any trenches (or fortifications) you construct stay in play should you come back. The changing weather also has an impact; as the conflict's months progress, you'll see weather variations like snow and rain, which will have an impact on things like artillery performance and unit mobility. You'll need to carefully assess your plan based on the circumstances if you want to win.
Historical Persistence
Enjoy a historically accurate strategy game that perfectly reflects the seriousness and intensity of The Great War. We can authentically depict these crucial historical occasions thanks to our collaboration with the Imperial War Museums and their knowledge of the subject.
Choosing historically accurate soldiers, weapons, artillery, and tanks will let you deploy your force throughout the Western Front while putting you in the mindset of a WW1 commander.
Choose Your Side
Make tactical and strategic choices as either the Allies Nations or the Central Powers as you strive for victory on the battlefield and in the larger theatre of war. You may learn and use the many skills and gameplay nuances of each group.
No End to Replayability
As you may alter the course of the conflict by making choices big and small, no playthrough is ever the same. Depending on how far down the tech tree you are, you may introduce new military technology earlier in the combat or influence crucial historical events to impact how the war turned out.
Play whatever you like with four intriguing and in-depth modes. Your path through this captivating war is unique to you. You may experience the World War I tale as it unfolds in the Campaign, relive famous moments in Historical Battles, design your own conflicts in Skirmish, or test your strategies against others in unforgettable Multiplayer combat.
Você está vendo todas as lojas com qualquer forma de pagamento. Lembramos que algumas lojas podem cobrar comissões de pagamento.
Existem 11 ofertas de
$
25.14 a
$
42.91
Este produto é para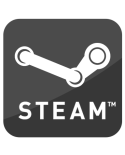 Histórico de preços
TRUSTPILOT - 4.6⭐ / 5
Com uma crítica positiva, você pode fazer nosso site crescer. Se crescermos, ofereceremos mais descontos, CD-Keys grátis e também melhoraremos nosso serviço. Se você quiser nos contar algo, entre em contato conosco nas redes sociais.