COMPRARAge of Empires II (2): Definitive Edition - Return of Rome (DLC) CD Key Steam
Welcome to Return of Rome, a brand-new kind of expansion pack that adds Age of Empires II: Definitive Edition's predecessor as a sub-game.
You may battle friends with the sixteen original Age of Empires civilizations as well as one brand-new, unique to Return of Rome civilization, the Lac Viet, within this self-contained game, and relive the victory and tribulation of antiquity. With three additional missions that include conquest-seekers, empire-builders, and talented tacticians battling valiantly against destiny, this sub-game also gives you the chance to fight your way throughout the old globe! To keep the action moving, we will also be introducing a small number of Age of Empires campaigns throughout time.
As an added bonus, the Romans will become a new playable civilization in Age of Empires II: Definitive Edition, ready to fight in the new Age and advance to Ranked Play in a later update, breaking free from the constraints of time.
17 Ancient Civilizations:
Assyrians
Babylonians
Carthaginians
Choson
Egyptians
Greeks
Hittites
Macedonians
Minoans
Palmyrans
Persians
Phoenicians
Romans
Shang
Sumerians
Yamato
And 1 entirely new, Return of Rome exclusive: Lac Viet — The ancient civilization of Southeast Asia
PLUS 1 new, long-requested civilization to be included in the standard Romans in Age of Empires II: Definitive Edition — Ascend to the throne of a Mediterranean Sea-dominating empire and protect your boundaries from innumerable barbarian incursions. The Legionary, a tough infantry unit, and the Centurion, a powerful cavalry unit that boosts the power of neighboring Militia-line forces, are the two special Roman units. available in unranked multiplayer and single-player games.
New! Exclusive Game Mode for Rise of Rome:
Introducing the D3 Game Mode, an official addition to the series that was based on a ruleset that became well-known in Vietnam!
3 New, Voice-Over-Ready Campaigns:
Sargon of Akkad is a man who unexpectedly becomes powerful in Mesopotamian city-states. Initially, Sargon serves the king as a humble cupbearer, but all changes when the war goddess Ishtar appears to him in his dreams. Sargon guides the fighting Sumerians into a new era under her leadership, but the allure of power compels him to choose between his divine destiny and his own desire. You will take up the role of the Sumerians in this campaign.
Pyrrhus of Epirus — Pyrrhus of Epirus began as a minor titan during the Wars of the Diadochi, when Alexander the Great's successors threw the Greek world into anarchy. Will he succeed in living up to the reputation of Hannibal Barca, a renowned general of the day, or will his ongoing fight be too much for him to overcome? You will take on the role of the Macedonians in this campaign.
While Domitian's autocratic leadership ruined the reputation of the Roman Empire, Marcus Ulpius Trajanus rose through the ranks of the legions. When circumstances place him on the throne as Emperor Trajan, he takes over a country that is on the verge of collapse. Will the Roman Empire survive and reach its historical apex thanks to inventiveness, virtue, and military might, or will it fall four centuries before its time? You will take on the role of the Romans in this campaign.
Experience Age of Empires II: Definitive Edition Quality of Life improvements to Age of Empires gameplay:
Gates
Formations
Trade carts
UI improvements
Visual improvements
Spectator mode
An enhanced AI for computer opponents
And much more!
Você está vendo todas as lojas com qualquer forma de pagamento. Lembramos que algumas lojas podem cobrar comissões de pagamento.
Existem 6 ofertas de
$
12.99 a
$
18.29
Este produto é para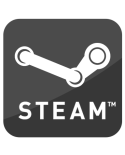 Histórico de preços
TRUSTPILOT - 4.6⭐ / 5
Com uma crítica positiva, você pode fazer nosso site crescer. Se crescermos, ofereceremos mais descontos, CD-Keys grátis e também melhoraremos nosso serviço. Se você quiser nos contar algo, entre em contato conosco nas redes sociais.